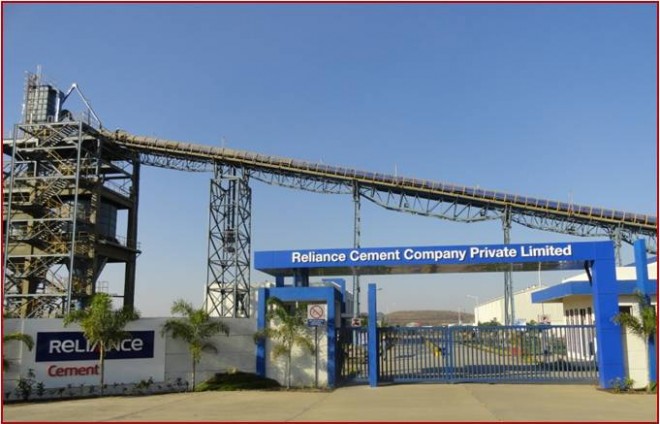 Birla Corp will acquire Reliance Infrastructure's entire cement business in a Rs 4,800 crore deal.
This acquisition would provide Birla Corp 100 percent ownership of Reliance Cement and boost its total cement manufacturing capacity from 10 metric tonne per annum (mtpa) to 15 mtpa, the company said on Thursday in a regulatory filing with the Bombay Stock Exchange.
"Reliance Cement fits our plans to grow the business profitably and offers lucrative prospects for creating synergy with existing operations. It provides an excellent platform for increasing our footprint in existing as well as new geographies," Harsh Lodha, Chairman of Birla Corp, said.
Birla Corp will be fund the acquition through the company's cash reserves and incremental debt.
Confirming the transaction, Reliance Infrastructure also added that "the transaction is subject to approval of the competition commission of India and other applicable regulatory approvals."
Reliance Cement has three units -- an integrated plant in Maihar (Madhya Pradesh) and two grinding units at Kundanganj (Uttar Pradesh) and Butiburi (Maharashtra).
SBI Capital Markets Limited acted as the financial adviser to Reliance Infrastructure for this transaction.
This deal comes after Birla Corp failed in its attempt to buy Lafarge India's two cement units in eastern India with 5.1 mtpa capacity.
The Birla Corp stock closed at Rs 391.55 on Friday on the BSE, down 0.77 percent, from its previous close, while shares of Reliance Infra settled at Rs 437.50, with a gain of 6.75 percent.