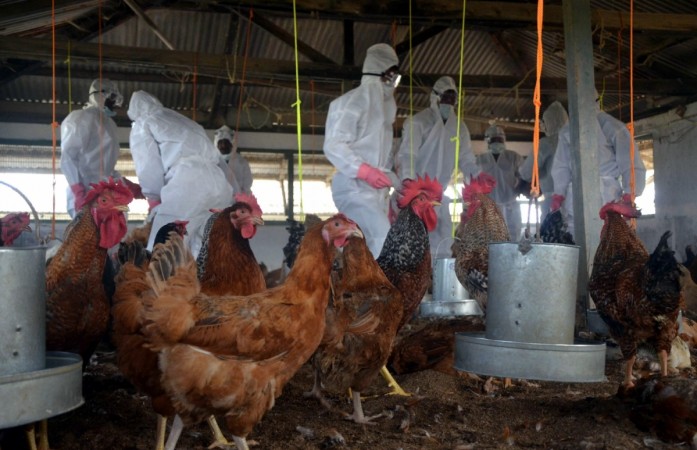 Avian influenza — also known as bird flu and denoted by H5N1 — has resurfaced in India, with the Department of Animal Husbandry, Dairying and Fisheries (DAHD) under the Ministry of Agriculture and Farmers Welfare informing the Odisha government about it, besides advising a number of steps to contain it.
Also read: Your birth year can reveal your susceptibility to bird flu, say researchers
The deadly disease had resurfaced in Kerala's Alappuzha district last month, following which the state's Animal Husbandry Minister K Raju had said that almost 1 lakh ducks would be culled. This time, the Union ministry has said that it has intimated Odisha "regarding the confirmation of H5N1 strain of avian influenza virus in the village Keranga of Odisha's Khordha district."
"The samples from the said epicentre were sent to the National Institute of High Security Animal Diseases (NIHSAD), Bhopal, who confirmed on December 25, 2016, that the aforesaid samples were found positive in RTPCR and Real time RTPCR for the H5N1 strain of avian influenza virus," the ministry said in a statement.
Because even humans can contract this disease, the ministry said it had also informed the Union Health Ministry about the development. It has also urged Odisha to carry out the control and containment operations as per Action Plan of Animal Husbandry for Preparedness, Control and Containment of Avian Influenza 2015. It was circulated to the states by the Narendra Modi government in March 2015.
The Odisha government will now need to take the following steps — among many others — to ensure that the disease is contained and does not spread:

1. Declaring the area infected and increasing surveillance there

2. Restricting access to the area

3. Culling of birds as many as necessary

4. Safely disposing of the dead birds and the infected materials

5. Cleaning up and disinfecting the area

6. Sealing the area till a sanitisation certificate is issued
The area will be 10 km in radius from the epicentre. Everything going on in there will need to be informed to the DAHD. Also, the state will have to heighten surveillance across its breadth to ensure there are no other instances anywhere else.