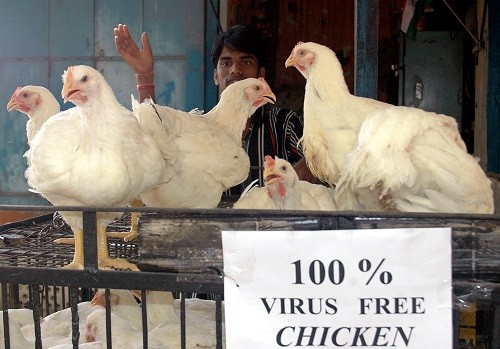 The bird flu outbreak in Kerala is fully under control, Chief Minister Oommen Chandy revealed on Sunday.
While addressing a review meeting held in the capital, Chandy said that no humans have been affected in the current outbreak of avian influenza that has killed thousands of ducks in the Kuttanad region of Kerala since early November, Deccan Chronicle reported.
He added that nearly 3.5 lakh people including the six people who exhibited symptoms, have tested negative for H5N1 virus.
Meanwhile, by Sunday, 30 November the Rapid Response Forces (RRF) finished culling of 1.80 lakh ducks in the affected three districts -- Alapuzha, Kottayam and Pathanamthitta -- and were expected to finish another 50,000 poultry birds on Monday, The Indian Express reported. Nearly 12 villages in the three districts have been badly affected by the bird flu.
As the operations to contain the disease were on across the state, ducks in another village of Alapuzha – Chennithala -has tested positive for the disease. However, health officials have urged the common public not to get panic as the bird flu outbreak is under control.
"Today, there was a new village council - Chennithala (in Alappuzha district) - where ducks tested positive for this virus and immediately 35 culling teams were sent there. As things stand now, things are under control and there is no reason to panic," animal husbandry department director B. Brahmanandan told IANS.
In an effort to identify any bird-to-human transmission of avian influenza, the health officials had been visiting houses across the state.
As on 30 November, the health team has covered 88,128 houses in all 14 districts and examined 3,31,143 people.
Additionally, as a precaution, the state has already stored over 30,000 oseltamivir tablets and 225 syrups from Rajasthan.
Government had earlier announced that farmers will be compensated for the ducks being culled. In the new meeting, Chandy revealed that the state has decided to compensate farmers whose ducks were killed by the virus initially.