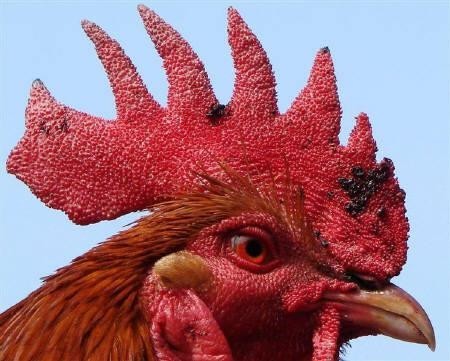 While efforts to contain the bird flu outbreak in Kerala are on, Tamil Nadu has started taking precautionary steps to prevent the onslaught of the disease from the neighbouring state.
The Tamil Nadu government announced on Tuesday that the state has decided to put a blanket ban on the poultry transported from Kerala, Deccan Chronicle reported.
To ensure proper implementation, veterinary teams will be present at all check-posts on the Kerala-Tamil Nadu border. The 24-hour service team will be responsible for checking all the vehicles coming from Kerala and spraying disinfectants on them, according to The Hindu.
The state has also made arrangements to disinfect trains from Kerala and keep an eye on the migratory birds in its sanctuaries.
"Eight hundred teams will be formed to carry out the preventive measures in all the districts in Tamil Nadu, especially those in the border areas. The teams will be provided with personal protective equipment for this task," the Government of Tamil Nadu, announced in a press release, according to Deccan Chronicle.
Meanwhile in Kerala, authorities have started culling all ducks and poultry in Kuttanad, where nearly 20,000 ducks died from avian influenza recently.
The animal husbandry officials burnt to death about 1,00,000 ducks on Wednesday.
Bird flu scare gripped the state after authorities detected the avian virus in broiler chicken at a farm in Kumarakom, a tourist location near Kottaym on Wednesday. Adding to this, some of the migratory birds in Kuttanad sanctuary have started exhibiting some symptoms of the avian influenza.
Kuttanad, popularly known as the "Rice bowl of Kerala, is a place that stretches in three districts in Southern Kerala -- Kottayam, Alappuzha and Pathanamthitta. Though farming is the main occupation of the people, duck rearing is also a popular means of living in this region. It is estimated that Kuttanad has a duck population of around six lakhs.
Reason behind the massive death was first thought to be duck plague, but a detailed test conducted at the National Institute of High Security Animal Diseases in Bhopal showed that the birds died of avian influenza and H5 virus were the main culprit behind the current outbreak. The government has put the three affected districts on red alert and also placed a ban on the sale and transportation of poultry from the affected areas to other parts of the state.
The state has also put a hold on the transportation of chicken from the neighbouring states. Public were not allowed to visit zoos in the states.
Chief minister Oommen Chandy on Tuesday revealed that farmers will be compensated with Rs 75 and Rs 150 for each infant and grown up duck being culled.