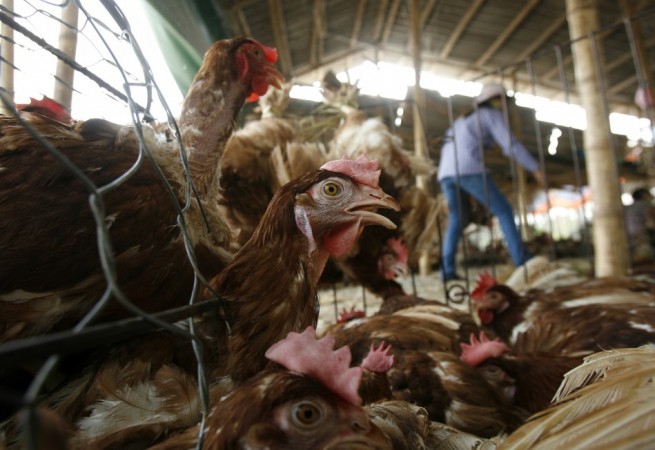 The Karnataka government sounded a high alert against bird flu on Sunday after nearly 23,000 chickens died at a poultry farm at Molkera village in Humnabad taluk of Bidar district. Officials from the Department of Animal Husbandry, after visiting the affected farm, sent the samples to the Bhopal-based National Institute of High Security Animal Diseases, which confirmed it as a case of bird flu/ avian influenza (H5N1), the Times of India reported.
Bird flu, or avian influenza according to webmd.com, is a viral infection that is spread from bird to bird. Currently, a particularly deadly strain of bird flu (H5N1) is spreading in Egypt and some parts of Asia. H5NI is a pathogenic virus, which can cause bird deaths.
People working in poultry farms or in close contact with birds and bird droppings may also catch the virus. Since the detection of the first human bird-flu case in 1991, H5N1 has killed nearly 60 percent of the people who have been infected.
Meanwhile, reports of thousands of chickens dying at two farms in Karnataka — the other one being at Hubballi in Dharwad district — have led officials to decide on culling 1.5 lakh chickens to prevent further spread of infection.
Chick culling is the process of killing newly-hatched poultry for which the industry has no use.
The Karnataka Minister for Animal Husbandry and Sericulture, A Manju, was quoted by the TOI as saying that the birds would be culled over the next few days and an order has been issued this regard. The minister further said that according to rules, all poultry birds within a one-kilometre range of the affected farm should be culled while poultry farms within a radius of three kilometres should be strictly monitored.