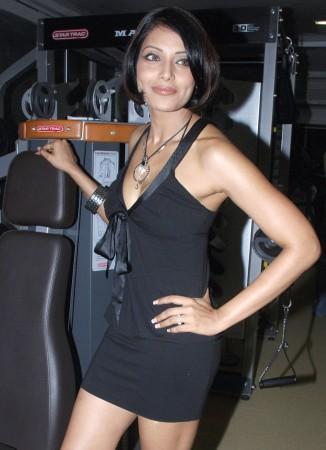 After Kangana Ranaut's bikini sequence in "Rascals" (2011), it's time for another hot actress of B-town, Bipasa Basu, to sport bikini.
Bipasha Basu, who was last seen in bikini in "Dhoom 2" (2006), has worn the same for her upcoming film "Players," reports OneIndia.
The 32-year-old actress, who loves the swimming pool and is pretty comfortable in bikinis, is pretty confident that cinematographer Ravi K Chandran has done a good job for the scene.
The bikini shot was done in Wellington, New Zealand, where the water was freezing cold. Besides, the scene was shot early in the morning.
Bipasha, who tried various bikinis for the scene, ultimately chose one from her personal wardrobe.
Speaking about her endeavor to look gorgeous in two pieces, the Bengali beauty says that she works out all year through and was pretty confident of looking gorgeous in a two piece.
"At that time, I was just thin. Today I am fitter and curvier," says Bipasa referring to her last bikini scene in "Dhoom 2."
The film, directed by Bollywood's director duo Abbas-Mustan, is scheduled for Jan. 6 release.