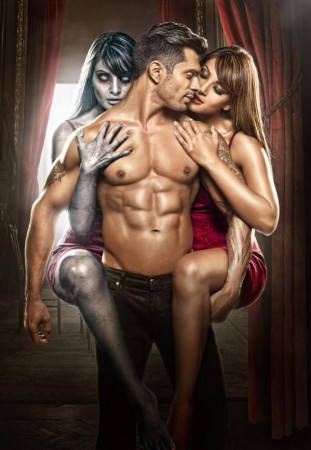 The trailer of the recently released "Alone" starring Bipasha Basu has gone viral and has created a record for any horror flick.
The promo of the horror flick directed by Bhushan Patel has garnered over five million views in YouTube since its release on 9 December.
This is a huge achievement for the film, as no other Bollywood horror flick has managed to cross the five-million mark in such a short span.
The film marks the Bollywood debut of good-looking Karan Singh Grover, a popular TV actor.
Going by the popularity, it can be safely said that the trailer has raised viewers' curiosity who are eagerly waiting for the flick to hit the theatres on 16 January.
The plot of the film revolves around conjoined twins Anjana and Sanjana, both played by Basu, who promise to live together but the unfortunate death of one leads to a ghostly venture for the surviving one.
Elated with the huge response, the sexy actress took to her twitter handle to express her excitement.
GM:)Woke up to great news:) 5 million mark. .. achieved. ..#Alone is the most watched bollywood horror trailer! Yayyy! Thank you all:)

— Bipasha Basu (@bipsluvurself) December 21, 2014
Co-produced by Kumar Mangat Pathak, Pradeep Agarwal, Abhishek Pathak and Prashant Sharma and presented by Panorama Studios, "Alone" also features actor Zakir Hussain.
Check out the trailer of Bipasha Basu's "Alone" if you have missed watching the promo: