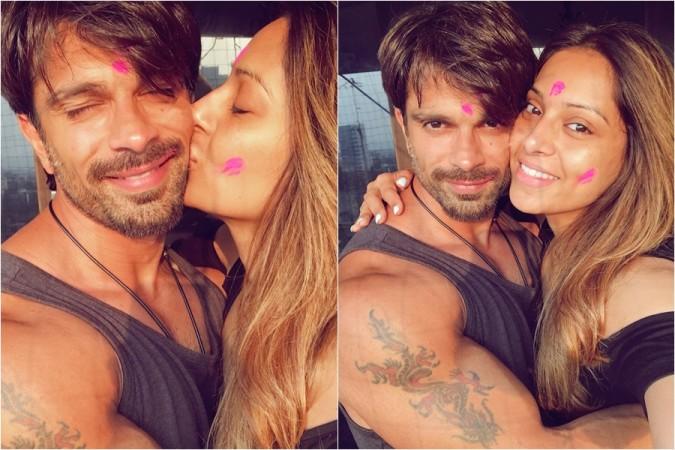 Bipasha Basu is evidently not happy with the reports doing the rounds of the tinsel town for quite a while now that she is pregnant.
At a recent event, Bipasha cleared the air and was quoted as saying by Hindustan Times: "This is ridiculous; it's a sad thing for women. I know that having a baby is a wonderful feeling, but there's a lot more to a woman. Just because you're married, you don't have to have a baby."
She added: "Every celebrity is an individual, so they should stand up for themselves. Most of the times, rumors don't bother me and when they do, I take them on, in a straightforward way."
A video showing Bipasha apparently hiding her baby bump with her handbag while wearing a loose dress went viral on social media a couple of months ago, leading to speculations that she was pregnant.
After learning about the rumors, the actress vented her anger on Twitter and said: "Amused yet again. I kept a bag on my lap while getting into my car and certain media ppl started my pregnancy speculation againGuys i am not pregnant .Kinda getting irritating Stay calm.. it will happen only when we want it."
Bipasha had sparked pregnancy rumors when she was spotted visiting a hospital in Mumbai with her husband Karan Singh Grover some time ago. But the reports turned out to be false as the couple had only visited the hospital for treating Karan, who was suffering from a stomach infection.
Bipasha and Karan are currently enjoying their marital bliss and "monkey love" — a phrase they use regularly for each other on social media — and will celebrate their second wedding anniversary April 30.