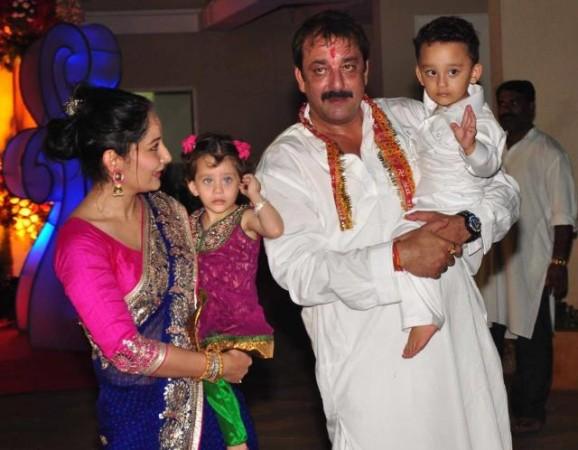 Of late, rumours about a biopic on superstar Sanjay Dutt, which will be played by Ranbir Kapoor on-screen, has been doing the rounds.
And now, director Rajkumar Hirani has spilled some beans regarding the reasons behind making a biopic based on the life and struggles of Dutt.
Speaking to DNA, Hirani told that although he and Dutt have been friends ever since they worked together in their blockbuster "Munna Bhai" series, he only knows a minute portion of the actual man.
Confirming to have started script, the film-maker stated that after the release of "PK", starring Aamir Khan and Anushka Sharma, he will start dedicating his entire time on the project.
However, the director claims that the biopic happened all of a sudden when he had a long chat with Dutt, while the latter returned home from jail on a three-month parole.
"Sanjay told me a lot and I called him again next day because I was very moved with whatever he told me. I discovered that although I did three films with him, I only knew 1% of that man. There's so much about him which he has never shared with anyone. I saw a film there," added Hirani.
The film will showcase the actual Dutt and in no means glorify or defame the actor. Hirani gives an idea that viewers will get blown away watching the film and wonder how can a person have so much turmoil in his lifetime.
"There is in no way that we are doing this to glorify him. Neither are we doing this to show him in a bad light. We will show what it is, in a very straight manner. One would be shocked to know that so much can happen to one person in a lifetime," he added.
In 1980's, Dutt charmed the silver screen with his muscular looks and since then has been entertaining his fans with his stupendous work in movie genres ranging from romance to comedy. The popular actor is currently serving his jail term due to his alleged involvement in the 1993 Mumbai blast case.