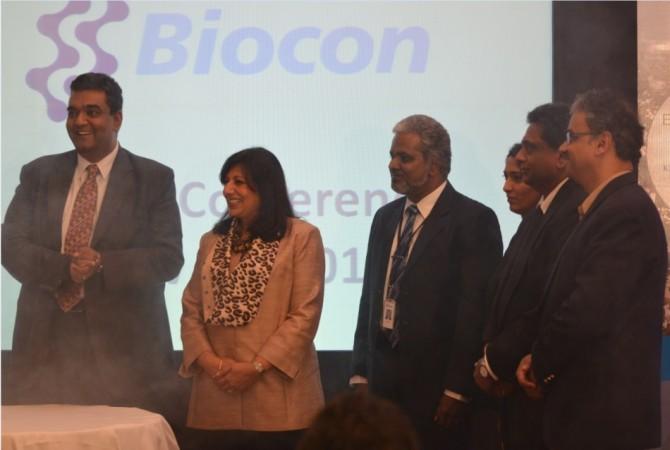 Biocon, Asia's leading biotechnology enterprise, has set up the Biocon Academy - a centre of excellence for advanced learning in applied biosciences with an aim to train and develop industry-ready talent for India's Biopharma sector and enable global competitiveness.
The academy, which was set up in collaboration with bioscience education institute Keck Graduate Institute (KGI) in California, will offer a 16-week full time certificate program for engineering and science graduates in biosciences, offering nine modules, including Molecular Biotechnology and Pharmaceutical Development.
"Biocon Academy aims to bring world class training programs for biotech students in India through customized programs like the Biocon KGI Certificate program in biosciences and make them employable," said Kiran Mazumdar-Shaw, Chairperson and Managing Director, Biocon.
She went on to say that India has the potential of becoming a global innovation hub for biotechnology.
"The Indian biotech sector is estimated to be of $11 billion today and it has grown at a rate of 20 percent in the last 10 years. The aim of the sector is to realize revenue of $100 billion by 2025," Kiran told reporters in Bangalore, adding that the sector needs appropriate and relevant talents to achieve the goal.
"Through our collaboration with the scientists and subject matter experts at Biocon, KGI has developed an applied, graduate level curriculum that will be focused on teamwork and will reflect current industry dynamics. Graduates with the Biocon Academy-KGI certificate in Bioscience will have added skills that will help them to be immediate contributors as employees," Sheldon M. Schuster, President, Keck Graduate Institute, said in a statement.
Based in Bangalore, the academy has been set up with an investment of ₹10 crore in infrastructure and the administrative expenditure per year for the program in estimated at ₹5 crore. It will accommodate upto 30 students in the first batch starting in January next year and hope to train 100 students each year. Biocon head Kiran said that they would like to start off with Indian students but might open up to foreign students at a later stage.
The 16-week intensive program, which includes lectures via video-conference for two hours a day and hands on practical training under the leadership of industry experts, will cost ₹6 lakh per student and Biocon will offer a scholarship of 75 percent of the course fee to meritorious students and help them to avail study loan from banks for the rest of the course fee of ₹1.5 lakh.
However, students from middle class families may find difficult to afford ₹6 lakh fee as not everyone can avail 75 percent scholarship offered by Biocon.
"Bioscience has broad scope both in research field and applied sciences but the fee structure is a put off though it may be worth enrolling in the programme. I don't want to burden my parents," said Sanii, an MSc student from Tamil Nadu Agricultural University.
"BSc or BE students may take up the advanced programme but fee is a little high, as the duration of the programme is short," said another student from IIT Delhi.
Admission Details:
- Students can start applying (including online) for the program on 11 November, 2013.
- Last date for submission of application form is 6 December, 2013.
- Students can also apply online from the academy website.
- Eligibility: BE/B.Tech in Biotechnology / Industrial Biotechnology; MSc. in Biotechnology / Microbiology / Biochemistry / Biology; and B. Pharm with a CGPA of 7.5 (71 percentage).
- Fee Structure: ₹6 lakh (75% scholarship for meritorious students selected through an intensive selection process).
- First batch to commence on 10 January 2014.