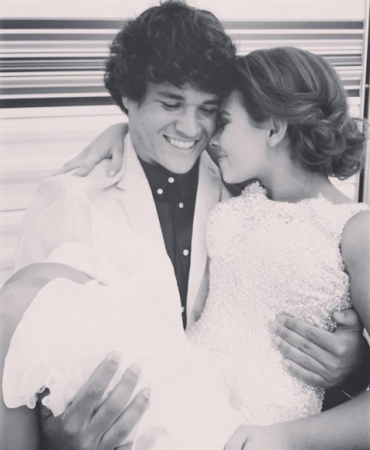 "Dancing with the Stars" star Bindi Irwin, who won Season 21 of the ABC dancing reality show, is supposedly engaged to her boyfriend Chandler Powell.
According to a Celeb Dirty Laundry report, the couple is gearing up to elope and get married as soon as Irwin turns 18 in July. But Irwin's mom Terri will not pleased with these new developments in her daughter's life, reported Celeb Dirty Laundry citing a National Enquirer source.
The publication has painted Terri Irwin as an overprotective mom who will probably "blow a gasket" if she came to know that Powell bought Irwin a promise ring.
Powell, 19, has not managed to get an engagement ring yet, the website noted, adding that if Irwin gets married then she should be smart enough to get a prenup as she has a "sizable inheritance."
Although Irwin has always lived in the public eye, her private life gained a lot of media attention after she took part in "Dancing with the Stars." At the time various reports linked her with her dancing partner Derek Hough and pointed out that their amazing chemistry was causing a strain in her relationship with Powell.
According to a Perez Hilton report, Powell was feeling insecure even though Irwin assured him there wasn't anything going on with Hough. "He says he can't compete with guys like Derek. Poor Chandler is feeling very insecure – and there seems to be nothing Bindi can do about it," an insider dished to the media outlet. "She tries to reassure him, but he's convinced she's going to dump him."
These rumours were soon put to rest and in January 2016 Powell was spotted vacationing with Irwin and her family in Hawaii. More recently, the couple made an appearance at the CMC Awards and Irwin thanked her boyfriend for being her date.