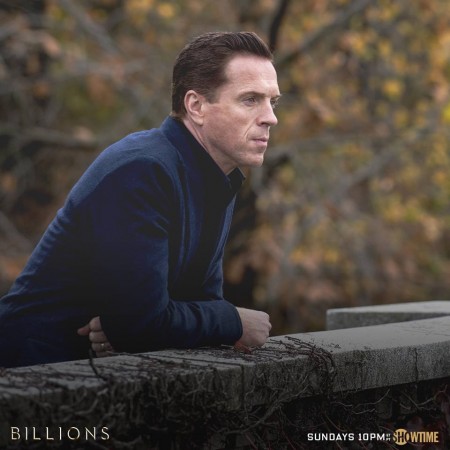 The second season of Showtime's drama series "Billions" has been confirmed to return to the small screen next year. Recent reports have stated that the show will cast James Wolk, who is known for his role of Jackson Oz in "Zoo" and Bob Benson in "Mad Men," in one of the major roles for the upcoming season.
As reported by Variety, Wolk will be portraying the role of a tech billionaire, Craig Heidecker, in "Billions" Season 2. Known for his innovative ideas, Craig is a business tycoon who has learned several aspects of business over the years and always has a trick or two up his sleeve. Wolk's character is in sync with the show, which is known for characters who know their true potential and how to utilise it.
The story-line of "Billion" has gradually developed into a thrilling and exciting plot from a slow-pacing and in-depth one. Season 1 of the show explored the origins and past story of Chuck Rhoades (Paul Giamatti) and Bobby Axelrod (Damian Lewis) and the viewers got to see the true side of their personality.
Both Chuck and Bobby have their own affairs to take care of and it seems that in the second season, they will have more challenges heading their way. However, what fans are really looking forward to is the role of Craig and how the new character will affect the activities of these two.
It is still not confirmed yet that whether Season 2 will pick up right from where Season 1 left or will there be a time gap between both the seasons. However, Season 1 finale definitely left several cliffhangers and fans are hoping to find the answers to them in the upcoming season.
"Billions" Season 2 is scheduled to air on Feb. 19, 2017 (Sunday) on Showtime.