A US company Nectome wants to upload human brain to a computer
Twenty-five people are on Nectome's list, waiting to preserve their brain
Billionaire Sam Altman is one of them to be on the waiting list
The process is '100 percent fatal'
In a hope to live forever, chief executive of influential start-up accelerator Y Combinator, Sam Altman, gave $10,000 to a start-up company that promises digital immortality by uploading human brains to the cloud, using a pioneering technique that has been trialed on rabbits. However, the only catch is, it's 100 percent fatal.
The US start-up called Nectome, founded in 2016 by a pair of MIT AI researchers is working on a futuristic method - aldehyde-stabilized cryopreservation – a process to preserve a person's brain and keep all its memories intact, helping it to live forever.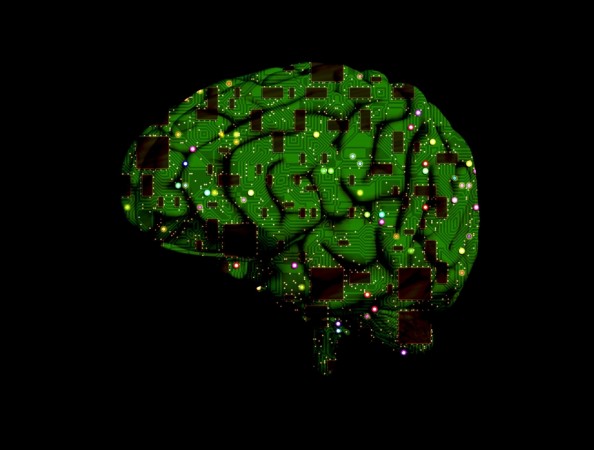 Sam Altman, becomes one of the 25 people to pay the money and join its waiting list. "I assume my brain will be uploaded to the cloud," Altman told MIT Technology Review.
Who is Sam Altman?

The US entrepreneur studied computer science at Stanford University until he dropped out in 2005. At the age of 16, he co-founded Loopt -- a location-based social networking mobile application. However, it closed down in 2012 and it was acquired by Green Dot Corporation.

He became Y Combinator's part-time partner in 2011 and became the president of the company in 2014. In 2015, Altman was named the top investor under 30.
"Our mission is to preserve your brain well enough to keep all its memories intact: from that great chapter of your favorite book to the feeling of cold winter air, baking an apple pie, or having dinner with your friends and family," the company writes on their website.
The company won two prizes from the Brain Preservation Foundation, for preserving a rabbit's brain in 2016 and a pig's brain in 2018. "Those who dismiss the possibility of future mind uploading will likely view ASC as simply the high-quality embalming and cold storage of a deceased body—an utter waste of time and resources," the Brain Preservation Foundation (BPF) said in a statement, Newsweek reported.
The fantasy-like technology, however, is dangerous and the potential candidate opting for the method will have to suffer a lethal injection filled with chemicals --- that will certainly result in death.
To encode a person's brain, it has to be "vitrifixed" – a process to preserve the brain for accurate upload or revival. And, to do that the process is to be carried out the moment the person dies.
Nectome has reportedly consulted with a number of lawyers who are familiar with laws like California's End of Life Option Act in order to make sure that they don't violate the law if they go ahead with it and launch the procedure.