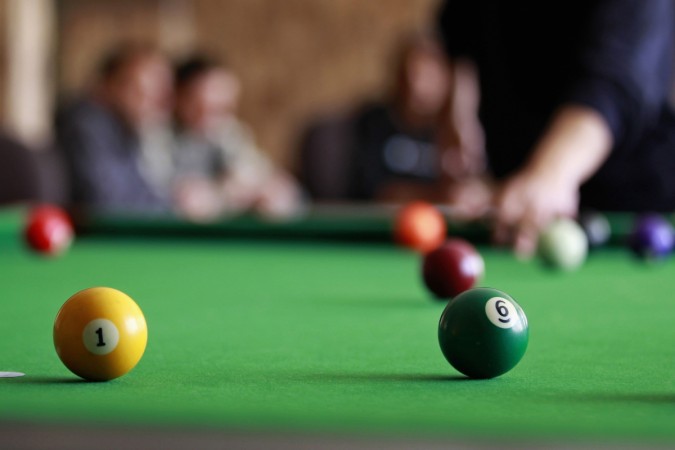 The Billiards & Snooker Association of Maharashtra has announced The Billiards Premier League, inspired by the huge success of Indian Premier League, to promote the sport in the cricket-crazy nation.
The league will be held at six clubs across Mumbai from 16 August to 24 August. It will comprise of 10 teams, with a total of 70 best Indian players, who will battle it out for the title.
"We love billiards and play it, not necessarily for money," pointed out Ashok Shandilya, winner of the 2013 World Championship, at the launch of BPL.
Many professional players like Devendra Joshi, Nalin Patel and Dhruv Sitwala said they feel this is the only way to keep the sport's spirit alive in the wind of Indian Premier League and Pro Kabaddi League.
Only one club, Shivaji Park Gymkhana, owns a team while the other nine teams are sponsored by various other professionals of the game.
Based on the IPL format, the last four teams will play the eliminator play-off for the best-of-seven frames.
The winner gets the price money of Rs 1.25 lakh, while the runner-up will acquire Rs 90,000. Additionally, the team coming third and fourth position will receive Rs 60,000 and Rs 50,000 respectively.
The names of teams owned at Rs 75,000 each by various former and current players are:
Tigers owned by Bharat Mehta
RK's 7, the Rakish Kings (Rishabh Kumar)
SPG Billiards Punters (Shivaji Park Gymkhana)
MB's Shooters (Mehernosh Billimoria)
RRockets (Rajeev Sharma)
SK's Kannon Masters (Sanju Kothari)
Scorpions (Sanjiv Bijlani)
Race for Gold, the Team (Gurjit Dhingra)
WJ Genii (Shyam Kotak)
SP Young Guns (Prashant Mhatre)
The owners can also participate in the tournament.
"This is a pilot project for bigger things to come and the owners of the billiards league will be offered a chance to own snooker league teams also. We have informed the BSFI about the event. The competition will probably coast a little over Rs. 10 lakh. East owner may have to spend close to R. 1.25 lakh to own and run the team. The owner can share the prize money or distribute it in full to the seven players," stated Derek Sippy, the Billiards & Snooker Association of Maharashtra (BSAM) honorary joint secretary, who is also the tournament director.
Sippy is also playing for the SPG Punters.
"This is a sincere attempt to revive billiards which has been overshadowed by snooker and other cue sports over the years," he said. "Billiards already has a formidable reputation of producing amateur and professional world champions Wilson Jones, Michael Ferreira, Geet Sethi and Pankaj Advani. But we realized that players at large were drifting away from billiards owing to various reasons."
This tournament has gained the likes of star cueists across the country. The tournament is said to be 'of the players, by the players, for the players'.