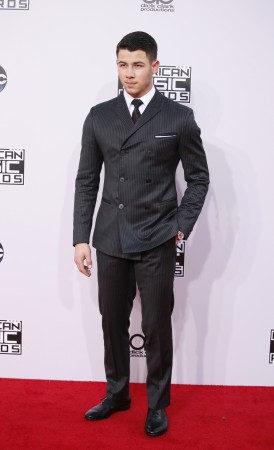 Billboard Music Awards have officially announced the line up of singers who will perform at the 2015 concert. The list has been recently updated with names such as Sam Smith, Nick Jonas and Hozier.
Dick Clark Productions and Billboard together announced on 14 April that the trio will perform at the MGM Grand Garden Arena on Sunday, 17 May. The 2015 ceremony will be aired live on ABC beginning at 8:00 pm ET.
Smith is already a finalist in 13 award categories for this year's Billboard Music Awards after he released his debut album "In the Lonely Hour" last June. The songs "Stay With Me," "Lay Me Down" and "I'm Not The Only One" were rated among the top 10 hits on the Hot 100 list of the website and the album was at second position on the Billboard 200 albums chart.
Nick Jonas's performance isn't a surprise either. His song "Jealous" from his 2014 self-titled studio set ranked in the Top 10 list for quite some time; he followed it up with the hit song "Chains" that is currently in the thirteenth position on the charts.
Meanwhile, Hozier has scored a huge breakthrough with his "Take Me To Church," which was at No. 2 on the Hot 100 chart for many weeks; this helped his 2014 self-titled album to reach the No. 2 slot on the Billboard 200 albums chart.
Hozier has delivered show-stopping performances on Saturday Night Live and at Coachella, where Este Haim joined him for a special collaboration.
Along with Smith, Jonas and Hozier, the website has also announced 'Fall Out Boy' featuring Wiz Khalifa on their list. The host for the ceremony will be Ludacris and Chrissy Teigen, and more performers will be announced in the coming weeks.
Taylor Swift leads all finalists that include Ariana Grande, One Direction and Katy Perry announced last week. They all will compete with Smith and Swift for the top honour. The finalists' list has 14 entries in 13 categories.