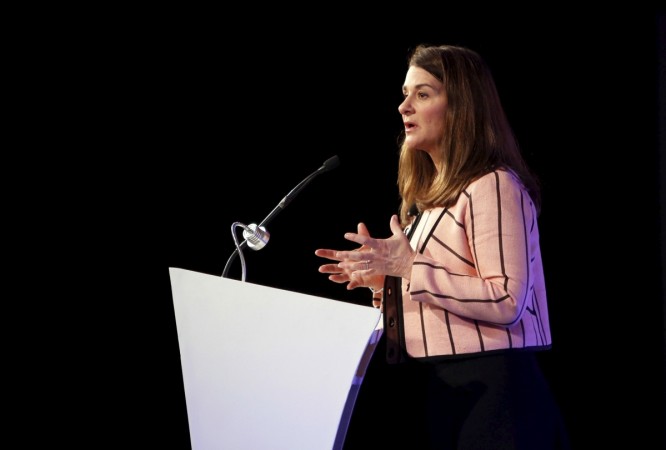 Melinda Gates, who was in India for the Advancing Asia conference, said Sunday, the Gates Foundation will invest in the health care sector in Uttar Pradesh and Bihar and will also launch some projects in Odisha and Rajasthan.
"Our investments from the philanthropic point of view are always focused on the needs in terms of poverty and inequity. We have been working in the UP , Bihar states and will invest in the health care setups there. We plan to work with the governments in these states to help lift the people out of poverty and improve the health care. We are also doing some specific health care work in Rajasthan and Odisha," Melinda told IBNLive.
The Gates Foundation on International Women's Day announced 19 new grants worth over $24 million to support innovative approaches that improve the health, social and economic conditions of women worldwide, according to an official statement.
"These new investments are exciting because they will help improve understanding of the underlying drivers of gender inequality and help us and our partners take steps to tackle them." Melinda said.
Melinda said India is still grappling with maternity mortality and child malnutrition problems in the health care sector.
She, however, said that if the government increases the budget allocation to the health care sector in India by 13 pecent, it would be appreciable.
"I think the current budget really recognizes the importance of health in driving the economy. I particularly appreciate the government's effort in improving the nutrition standards of girls which will further enable them to go to schools and uplift their conditions." Melinda said.
She met Union Health Minister JP Nadda March 11, during which the minister assured her that the government is committed to providing universal health care coverage through newly-launched health protection scheme, according to the Press Trust of India.
Melinda said she hoped to see the decreased maternity mortality rate of India that could take place only by improving the facilities in maternity centres.
"The community awareness drives in India targeted at improving the child nutrition also need to be initiated. The awareness drives which sensitise mothers to breastfeed their children could be a key measure to improve the child nutrition in India, "she added.
The Gates Foundation will invest in projects catering to the upliftment of women across Bangladesh, Burundi, Cambodia, Democratic Republic of Congo, Ghana, India, Kenya, Malawi, Niger, Nigeria, South Africa, Swaziland and Uganda.