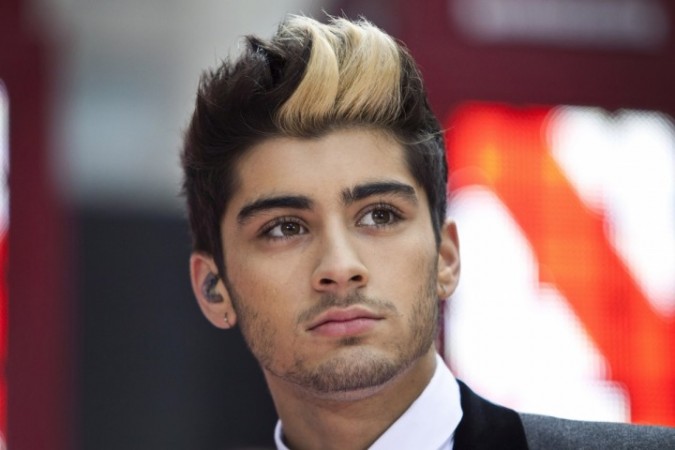 Zayn Malik's exit from 'One Direction' made his fans cry their hearts out but ultimately he was forgiven. But recently American talk show host Bill Maher has compared Zayn to a terrorist which has not only sparked an outrage amongst the fans but also drawn flak on grounds of racism.
During his HBO show, Maher compared Zayn Malik to Boston Marathon bomber Dzhokhar Tsarnaev. The comedian pretended to be affected with Zayn's departure from 'One Direction', but the comment he made wasn't about his sudden exit - his joke was based on how Dzhokhar Tsarnaev shared the same hairstyle and dark features. He also showed both their pictures side by side so that his audience could compare the photos of the singer and the cold-blooded bomber.
"Just tell me two things, Zayn. Which one in the band were you (sic)? And where were you during the Boston Marathon?" said Bill Maher in his talk show. The clip was shared on Gossip Cop, and the video quickly went viral after millions of upset directioners shared it to express their support against it.
Since then Twitter is filled with tweets using the hash tag "#respectforZayn" because fans as well as other Twitteratis are hurt by Maher's comments and most of them are angry because the channel has broadcast such a comment stereotyping one religion and the show's audience are shocked and hurt at this kind of racism.
Fans went from praising and comparing Zayn to an angel to hurling death threats at the talk show host. Some have even started a petition against Maher that asks him to apologise to everyone he has hurt with his comments. Though both Zayn and Tsarnaev share some common traits, including their beliefs and a huge fan base, Maher should have been more careful with his comments. Maher's joke failed big time and not only that, he now has to go through the wrath of Zayn's enraged fans. Here's wishing good luck, he would need it now!