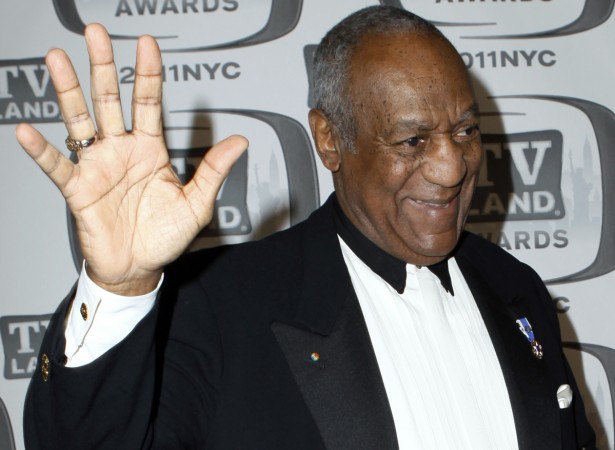 Bill Cosby has been indicted with many rape, molestation and drugging charges by over two dozen women recently, but he has not once been legally charged with these accusations.
One of the most heinous crimes reported among the rape allegations against Cosby is that he molested a 15-year-old girl in 1974. On Tuesday, prosecutors refused to take any action with regards to this allegation, as the statute of limitations has passed and said that no charges would be levelled against Cosby for the same.
As the statute of limitations for a felony sex crime committed in 1974 was three years and Huth's charges are long overdue, DA decided against filing a misdemeanour charge, for annoying or molesting a child under the age of 18, reported the Associated Press.
The rejection of a child sexual abuse charge comes around 10 days after Judy Huth, the accuser, met with Los Angeles police, most possibly regarding the case. In the lawsuit against the 77-year-old, Huth had claimed that the incident has led to "mental anguish" and "significant problems throughout her life."
However, Cosby's lawyer Martin Singer, had discarded her allegations as "absolutely false" and had claimed that the case "fails to state sufficient facts to constitute a cause of action for claims arising out of alleged childhood sexual abuse", according to People. Singer has also claimed that before filing the suit, Huth's lawyer had tried to extort $250,000 from Cosby.
Huth, who accused the comedian of getting her drunk and then sexually assaulting her when she was just 15 in the Playboy Mansion, had revealed to TMZ that a psychologist validated her claims of being sexually abused as a child, although the shrink did not reveal who did it.
"I have concluded, based upon my knowledge of the facts and issues, that there is, in my professional opinion, a reasonable basis to believe that Ms. Huth had been subject to childhood sexual abuse," Dr. Anthony Reading, a clinical psychologist and a UCLA professor revealed in the documents submitted.
Meanwhile, Bill Cosby's 38-year-old daughter Evin Cosby defended her father on Facebook and said, "Men and Women need to stand up and say something. There are plenty of them that have experienced being accused of a major crime that they NEVER committed". She has also been posting screenshots of tweets and the statement released by mother Camille Cosby in support of the comedian.