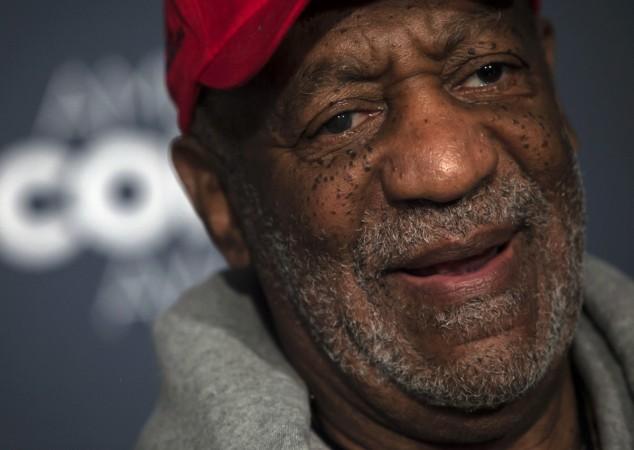 Social media is still reeling from the aftermath of the sexual assault allegations against comedian Bill Cosby. But, Cosby has decided to maintain his silence on the issue.
When asked on NPR to respond to the claims that he sexually assaulted many women, Cosby just sat back and shook his head without saying a word, said host Scott Simon.
Cosby, 77, and his wife Camille were discussing about loaning their collection of African Art to the National Museum of African art on NPR's Weekend Edition. Simon said: "This question gives me no pleasure, Mr. Cosby, but there have been serious allegations raised about you in recent days. There are people who love you who might like to hear from you about this. I want to give you the chance." But Cosby refused to address the allegations, the Huffington Post reports.
The interview was aired on NPR on Saturday. Just days ago, Cosby's name was quietly removed from the "Late Show With David Letterman" guest list for the next week. The comedian was supposed to come to the show on Wednesday, and then he was replaced by talk show host Regis Philbin. It is not clear whether Cosby himself cancelled or the authorities in charge of the show did. Letterman's publicist informed the Associated Press that they were not allowed to "comment on the guest booking process."
The allegations date back to 2005. A civil lawsuit was filed against Cosby that stated that the American actor had drugged and sexually assaulted a woman at his home. That time, Cosby had denied the allegations. More than a dozen women were prepared to testify against him, but the case was settled before it went to trial.
Now years later, a vicitm has come forward. Actress Barbara Bowman, in an essay in The Washington Post, alleged that she was assaulted several times by Cosby. Bowman said that the incident took place in 1985. At that time, "The Cosby Show" was at its peak. Bowman wrote: "I'll never forget the clicking of his belt, as he struggled to pull his pants off..."
Even though he cannot be tried in a court of law anymore, he would certainly face a battle changing his image. And, if he continues to remain quiet, it'll get tougher for him in the long run.