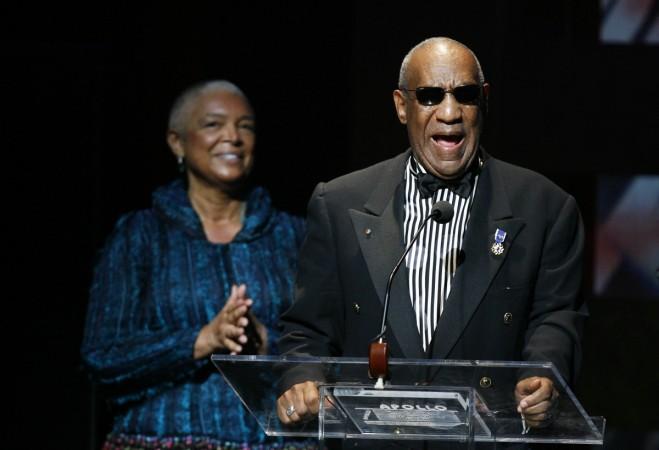 With supermodel Beverly Johnson's revealing article in Vanity Fair on 11 December, the number of women who have claimed that 77-Year-Old Bill Cosby drugged or raped them has risen to about two dozen. Through this whirlwind of controversies, the comedian has remained silent, barring a couple of tweets he sent last week thanking Whoopi Goldberg and Jill Scott for defending him.
Finally, "The Cosby Show" star has deemed it the right time to speak out in his defence. During a brief New York Post interview, Cosby said that at this point he did not expect any media persons, except those belonging to the black media circle to remain neutral or maintain the high standard of excellence that is expected of professionals in the field of journalism. "Let me say this. I only expect the black media to uphold the standards of excellence in journalism and when you do that you have to go in with a neutral mind," Cosby said.
Cosby, who frequently contributes articles to the African American media, has been accused of drugging and raping women from as early as the 1960s. Most women even claimed that his wife Camille, who knew about the alleged perverseness, turned a blind eye.
One of Cosby's accusers, Barbara Bowman, who was about the same age as a few of Cosby's children at the time she says he drugged, assaulted and raped her, had addressed Camille in an open letter to the disgraced comedian: "Mrs. Cosby, how your heart must have become so brittle and embittered. What a lonely woman you must be".
Meanwhile, Cosby, who is being advised by his attorneys Martin Singer and John B. Schmitt from the Manhattan-based crisis-management company Hiltzik Strategies, was eager to praise his wife. Cosby calls her "Love and the strength of womanhood... Let me say it again, love and the strength of womanhood. And, you could reverse it, the strength of womanhood and love."