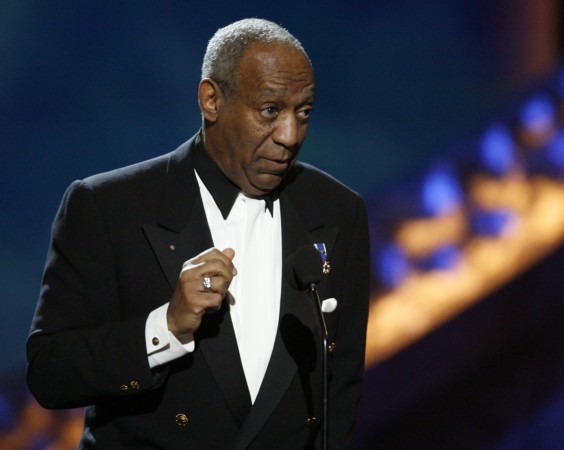 Bill Cosby's biography "Cosby: His Life and Times", penned by Mark Whitaker speaks not only of the comedian's rise to stardom, but also the touching tales of his rough childhood. However, Whitaker seems to have forgotten one gaping aspect of his life: the 15-plus sexual allegation charges against him.
The biography, which is pegged as 'a frank, fun and fascinating account of his life and historic legacy", was published on the 30th anniversary of "The Cosby Show". The book upholds Cosby's legacy as a generous and paternal man who partly raised every child in America and many around the world in the 1980s.
In the article "Calling Out Bill Cosby's Media Enablers, Including Myself", which appeared in the New York Times, David Carr accuses several journalists of having written about Cosby many times over the years without ever mentioning the rape allegations against him.
Whitaker received a special mention in the same: "Those in the know included Mark Whitaker, who did not find room in his almost-500-page biography, 'Cosby: His Life and Times,' to address the accusations that Mr. Cosby had assaulted numerous women, at least four of whom had spoken on the record and by name in the past about what they say Mr. Cosby did to them."
Whitaker responded to the impactful article on Twitter, "David you are right. I was wrong to not deal with the sexual assault charges against Cosby and pursue them more aggressively".
He goes on to add that he will research on the same and address the issue when he thinks the time is right. "I am following new developments and will address them at the appropriate time. If true the stories are shocking and horrible," he posted on Twitter.
In September, USA Today had reported that Whitaker did not want the sexual abuse charges against Cosby to overshadow the larger story. According to the article, the writer was not only looking out for Cosby, but was also threatened by him. Allegedly, Cosby is said to have made it clear to Whitaker and publisher, Simon & Schuster, that he would not hesitate to sue on the slightest provocation.
Carr has included himself in the list of Cosby's "enablers", he was one of the journalists who failed to address the numerous rape allegations and dig deeper. Carr, who was assigned to interview Cosby for an article in Hemispheres, an in-flight magazine for United Airlines, admits, "If I was not going to do the work to tell the truth about the guy, I should not have let him prattle on about his new book at the time. But I did not turn it down. I did the interview and took the money."
Carr, however, applauds comedian Hannibal Buress, who called out Bill Cosby as a rapist in his stand-up routine in October and caused the rape allegations to gain traction in the media and led many accusers to come forward publicly.