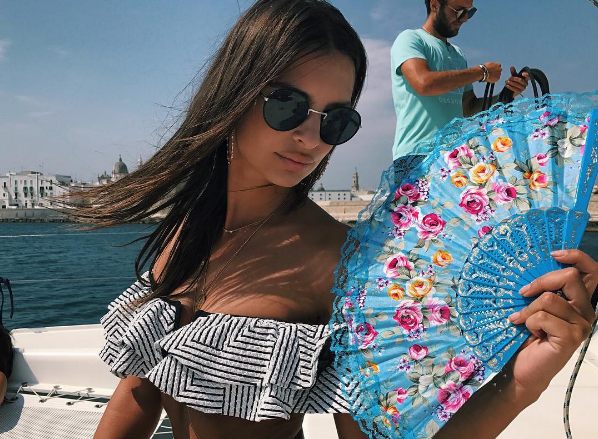 Trust Emily Ratajkowski to kick up the temperatures in this cold winter with her smoking hot body. The 26-year-old shared not one but two posts teasing fans by showing a lot of skin.
For the first post, Ratajkowski took to her Instagram story and shared a short clip of herself in what appears to be topless in bed. Wrapped in white sheets, the diva informed fans that she was in New York and teasing them with the sultry video.
Hours after Ratajkowski shared the video, she again gave fans an eyeful when she shared a bikini-clad photo. The black and white photo shows the actress in a "Russian bathhouse" flaunting her toned butt cheeks and back while a still from the movie Surface formed the background of the image.
Sharing the picture, the model captioned it: "Loves a Russian bathhouse. Also, Scarface."
This isn't the only bikini picture the diva has shared off-late. Ratajkowski has been busy promoting her new swimwear collection launched last month and has donned the sexy outfits to show off the new collections.
Check them out here:
Apart from her swimwear, Ratajkowski took the internet by storm with her LOVE Advent 2017 photos and videos. Dressed in pink lacy lingerie, the model is seen playing with spaghetti as she teases the camera.
While fans found it raunchy, many expressed their discomfort with the shoot on social media. Piers Morgan also slammed the diva. "This is Emily Ratajkowski 'promoting feminism,'" Morgan tweeted, along with a collage of the images. "Somewhere, Emmeline Pankhurst just vomited," dissing Ratajkowski for her idea of "feminism."
Ratajkowski replied to the backlash with this tweet: "Lol never said my love video was a feminist statement. But now it's worth saying that telling women what to do with their bodies & sexuality is actually just classic sexism. I can have opinions about feminism & also do sexy photo shoots k thanks [sic]."