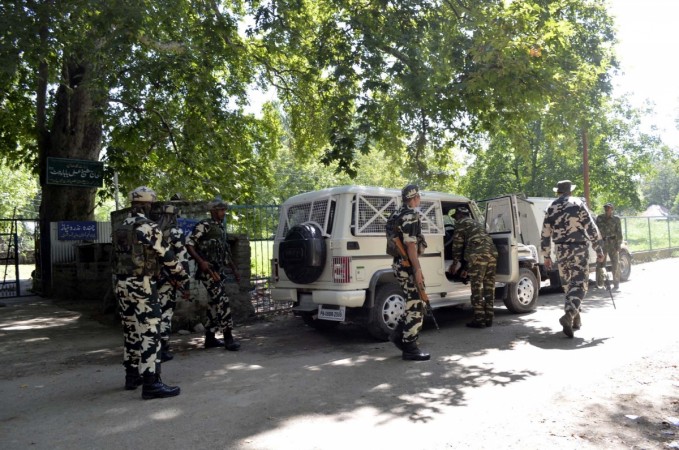 Statistical anomalies reflected in the national crime data suggest that Bihar may be deliberately under-reporting crime to create the impression that it is not reeling under "jungle raj", a reference to anecdotal evidence of impunity from rising crime.
It is a curious fact that Bihar – India's third-most-populous state but with the country's poorest people – has a crime rate lower than those of more prosperous states with fewer people, such as Gujarat, Kerala, Rajasthan and Madhya Pradesh. The process known as burking or deliberate under reporting is responsible for this anomaly, but can be examined and studied through observing the statistics.
Data released by the National Crime Records Bureau on Aug. 30 reveals that compared to figures of total cognizable offences – those that can be investigated by the police without judicial oversight – in Maharashtra (275,000), Madhya Pradesh (268,000) and Kerala (257,000), Bihar has a much lower figure of 176,983 recorded cognizable offences registered under the IPC last year. Bihar improved on its own record last year, with around 600 lesser cases than the previous year.
However, Bihar has a population of 104 million people, while Madhya Pradesh and Rajasthan have 72.6 million and 68.5 million, respectively, according to the 2011 Census.
This means that Bihar, with a population 44% higher, has 35% fewer crimes than Madhya Pradesh. Bihar reports 174 cognizable offences per 100,000 population, while Madhya Pradesh reports 358.5 – twice as many.
Similarly, Bihar outperforms Madhya Pradesh and a host of other higher-income states, such as Rajasthan, Gujarat and Kerala; all report a far higher rate of cognizable offences.
The data also reflects a marked decline in cases such as rape, theft and assault. But analysts doubt the authenticity of the figures because they are easier to manipulate when compared to other more serious offences such as murder, kidnapping, dowry deaths and riots that produce a body, where "burking" becomes much harder.
"As one studies the data, it becomes evident that some of the offences such as rape, theft and assault can be hidden or not reported. Others that result in a body such as murder, kidnapping, dowry deaths and riots are harder to hide and therefore, bound to be reported. Considering the NCRB data, the state government appears to be fighting crime by under-reporting or simply not reporting it," a political analyst was quoted saying to Business Insider.
Even though Sunil Kumar, the Additional Director General of Police (Headquarters), claims that the liquor ban in Bihar has caused a dip in crime, state government officials admitted on Sept. 1 that prohibition was fuelling crime through illegal liquor business.
"We have credible inputs, which suggest that hard-core criminals are turning to illegal liquor trade in the state as it gets them easy money" Aditya Kumar Das, Bihar excise commissioner, was quoted saying to Business Insider.
Bihar's new prohibition law, even though the state machinery claims has teeth, has so far seemingly failed to discourage violators as about 50% of those booked under it are still out on bail.