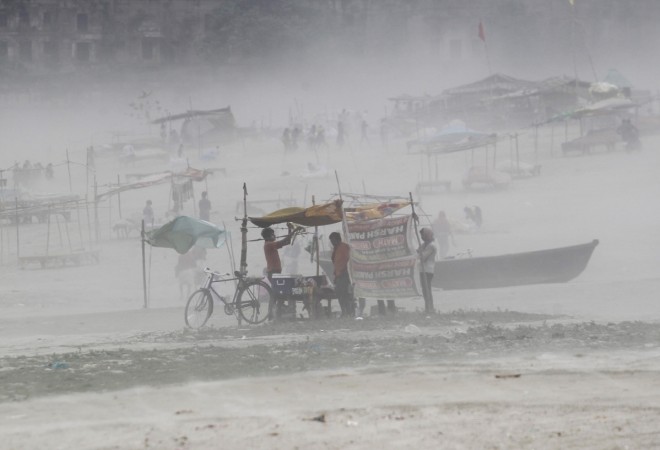 At least 32 people died and over 80 were injured when a nor'wester wreaked havoc on several districts in Bihar on Tuesday night.
The storm caused heavy damage in three districts; at least 25 have died in Punia, six in Madhepura, and one in Bhagalpur, PTI reported. Saharsa, Madhubani, Samastipur, Darbhanga, and Samastipur are among the other districts hit by the storm.
Apart from claiming lives, the storm destroyed standing crops and thousands of huts, uprooted trees, and disrupted electricity supply. In several areas, uprooted trees are lying on roads, disrupting traffic movement.
Houses damaged by the storm that hit Purnia (Bihar) last night. pic.twitter.com/7wGHo6vqLG

— ANI (@ANI_news) April 22, 2015
The state disaster management department said that the death toll is expected to rise as the current numbers are based on initial reports. Meanwhile, the rescue and relief operation has begun in all the affected regions, The Hindu reports.
Patna Indian Meteorological Department (IMD) Director RK Giri said, "The storm descended from Nepal side hitting Purnia, Sitamarhi, Darbhanga and went deep inside the state up to Bhagalpur. Our radar data is showing that the wind speed was around 65 km per hour."
Bihar Chief Minister Nitish Kumar will visit the affected regions on Wednesday to take stock of the situation and the losses incurred due to untimely storm.
"I'll be in apposition to let you know the more details on it once I'll return from visiting the affected areas... The incident of storm has taken in some border districts and I'm taking assessment of the situation while making an aerial survey of the districts today," Kumar told the media.
The state government has announced a compensation of ₹4 lakh to the next of kin of the deceased.