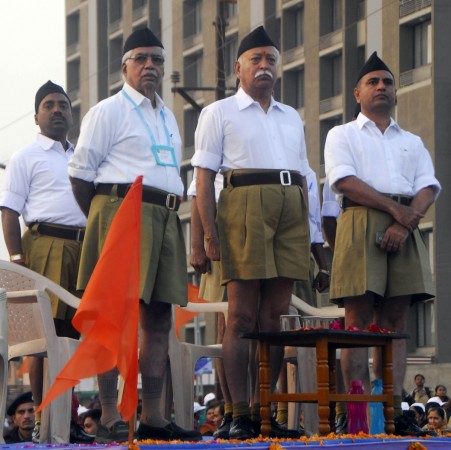 After the massive upset in the Delhi assembly elections which saw BJP being made to eat humble pie, the party's closest ally RSS has taken it upon itself to ensure the saffron party's victory in the Bihar polls. Sources say that RSS will be deciding BJP's strategies for the elections in that state.
Sources added that the right-wing Hindu outfit plans to monitor BJP's campaign in Bihar, reports India Today.
A meeting was called on Monday by senior RSS leader Dattatrey Hosbole, which was attended by BJP's Bihar in-charge Bhupendra Yadav and general secretary Murlidhar Rao amongst others.
Reacting to the current turmoil in Bihar, JD(U) leader Nitish Kumar said, "It all started after Jitan Ram Manjhi met the Prime Minister. The BJP is working behind the scenes in Bihar."
After Manjhi had refused to make way for Nitish as Bihar CM, the latter staked claim for the Chief Minister's post but his request for a floor test was denied by state Governor KN Tripathi.
It now comes down to whether Manjhi can prove his majority in the floor test on 20 February.