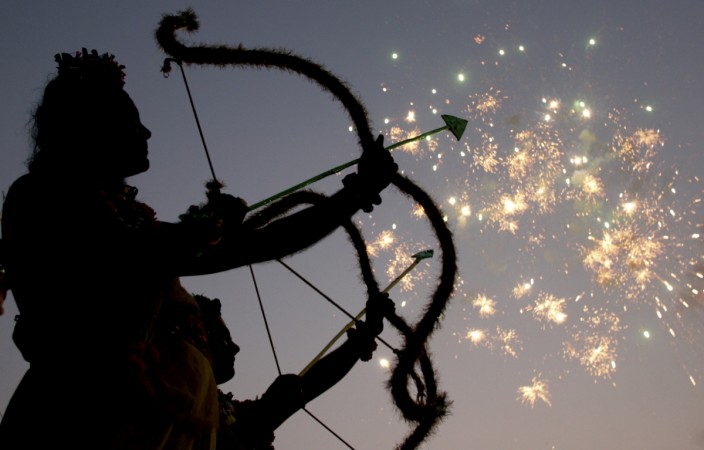 A magistrate court in Bihar's Sitamarhi district will on Monday hear a case filed by a lawyer against Lord Rama for banishing his wife Sita (in the Hindu epic Ramayana) "for no fault of hers", according to reports.
Thakur Chandan Kumar Singh reportedly claimed in his complaint that Rama committed a non-cognisable offence by sending Sita to a forest for a lifetime in exile. He said Rama took the decision based on a washerman's opinion about their marriage, Daily News & Analysis reported.
"The Devi was exiled (given vanvasa) for no fault of hers. It was a hypocritical order from king Rama. How can a man become so cruel to his wife that he sends her off to live in a forest?" Hindustan Times quoted Singh as saying in the complaint.
The lawyer reportedly said that Rama banished Sita even though she had proved her innocence in a sacred fire test.
"Lord Rama did not think for a single moment how a woman could live alone amid wild animals, including reptiles and mammals, in the forest," he added.
Singh said he only wants justice for Sita and has no intention to hurt anyone's religious sentiments.
He added that the persecution of women began in the Treta Yuga -- the third of the four ages in Hinduism, during which Rama is said to have ruled the kingdom of Ayodhya. Singh also said that women in Kalyug -- the current age according to Hindu mythology -- would only get justice if women from Treta Yuga received justice.
Women's rights have been at the centre of a national debate in India, which has been widely criticised by activists for its poor record in prosecuting those accused of crimes against women, including several brutal rapes in recent years that have attracted attention of the global media.