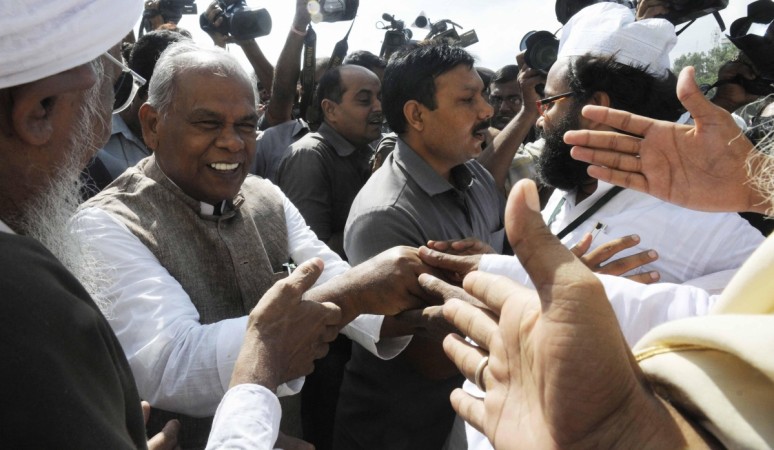 Janata Dal (United)'s act of suspending seven ministers loyal to Bihar Chief Minister Jitan Ram Manjhi ahead of D-Day 20 February sets a similar precedence to what has been witnessed in the last fortnight. Battle lines have truly been drawn and Tuesday's turn of events simply drives home the point that there has been no love lost between Manjhi and senior party member-turned-rival Nitish Kumar.
The question now is what will Manjhi's retaliatory move, if any, be with just a couple of days to go for the trust vote where the Bihar CM will have to come up with the numbers?
Till now neither side has given the slightest hint of yielding under pressure or for that matter displaying the will to end the stalemate.
Here's how the drama unfolded since Manjhi refused to make way for Nitish Kumar as Bihar CM after the latter had stepped down from the post following JD(U)'s poor showing in the 2014 Lok Sabha elections.
With the Bihar state assembly elections slated for later in the year, JD(U) leaders along with Rashtriya Janata Dal (RJD) president Lalu Prasad Yadav express a desire to reinstate Nitish Kumar as chief minister.
Manjhi refuses to step down, calls for a meeting of legislators on 20 February after declaring the legislature meet initiated by JDU chief Sharad Yadav on 7 February "unauthorised".
Manjhi recommends dissolution of the state assembly during a cabinet meeting.
Manjhi meets Prime Minister Narendra Modi in an effort to garner BJP's support.
JD (U) expels Manjhi for six years.
Patna High Court rules JD(U) meeting illegal.
Bihar Governor Keshari Nath Tripathi gives Manjhi ultimatum till 20 February to prove majority.
Nitish Kumar blames Modi for Bihar crisis.
JD (U) suspends seven ministers in Manjhi cabinet.