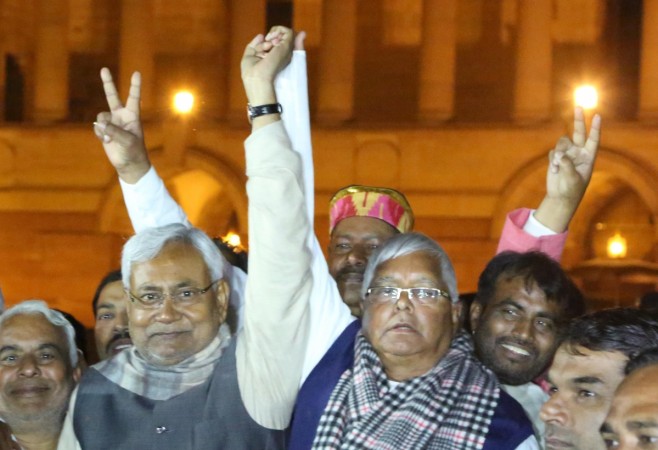 The Election Commission of India is likely to hold the most interesting political battle of the year – Bihar Assembly elections – sometime in September or October, Chief Election Commissioner Nasim Zaidi hinted on Sunday.
PTI quoted Zaidi as saying that the commission will be ready with the electoral rolls – lists of voters from each constituency – on 31 July as he even christened the Bihar polls as "mother of all elections".
Zaidi said the polling dates will be decided after monitoring a few important factors, such as festivals, holidays, exams and weather conditions – heavy rains or floods.
Although the dates have not been finalised yet, the EC has decided to launch the expenditure monitoring system somewhere in September or October to curb the misuse of money power and central forces, which the CEC said is quite prevalent during elections in the state.
"Abuse of money is a big problem in Bihar. Therefore, this time we are going in for more systematic efforts. Certain legal amendments are yet to come from the Law Ministry. But within our powers, we have launched expenditure monitoring," Zaidi told PTI in an interview.
The commission seems to be preparing well ahead to ensure peaceful elections; devoid of any misuse of power or money to win the elections for which it has divided the constituencies in Bihar into three categories based on sensitivity. Zaidi said that central police forces will be deployed in the maximum sensitive areas.
"...We will identify this time persons who serve as a channel for distributing bribe or for distribution of liquor, distribution of gifts. This assessment is still going on and we hope to come up with a re-strategised expenditure monitoring which we will roll out at an appropriate time," Zaidi said.
Political war between JD (U)-RJD and BJP
This assembly election would be an interesting political battle as RJD chief Lalu Prasad Yadav joined hands with JD (U) leader and Bihar Chief Minister Nitish Kumar after almost two decades of separation to fight against the BJP.
Both the party leaders even decided to form a united Janta Parivar along with the SP and other outfits to ensure the BJP's defeat in the state. It is to be seen now if their plan to fight against the saffron party will be a success or a flop as the reports of tiff between the RJD and the JD (U) are already making rounds months ahead of the elections.
The alliance of political parties – RJD, JD (U), JD (S), Indian National Lok Dal, Samajwadi Party, and Samajwadi Janata Party – was delayed owing to some "technical problems", Lalu had said, according to an earlier IANS report.
Lalu added that even if the merger is delayed further it won't hamper their purpose behind forming one. In a situation where merger is delayed, RJD and JD (U) will contest the Bihar assembly polls as an alliance to defeat the BJP, Lalu said.