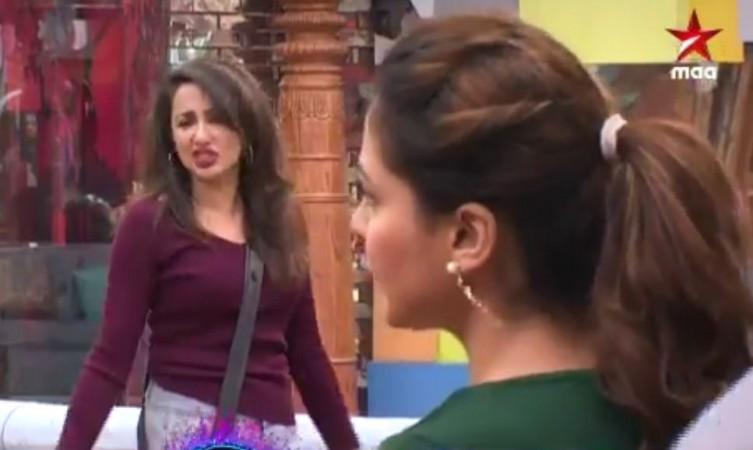 On Wednesday's episode of Bigg Boss Telugu, the Love task seems to have turned out to be more dramatic. The task continues through the day, with the pairs exchanging 'love' promises, writing letters and romancing each other.
In a mere attempt to keep the pairs apart, Babu Gogineni and Geetha Madhuri are on duty as the wardens. The love drama continues, with Tejaswi and Samrat getting more closely with each other. It was fun watching the contestants deeply involved in the tasks
Amit writes a love letter and enacts a rowdy turning out to be a software engineer for his love Bhanu. He is seen creating fun with his performance, while Ganesh one of the security guards acts funny too.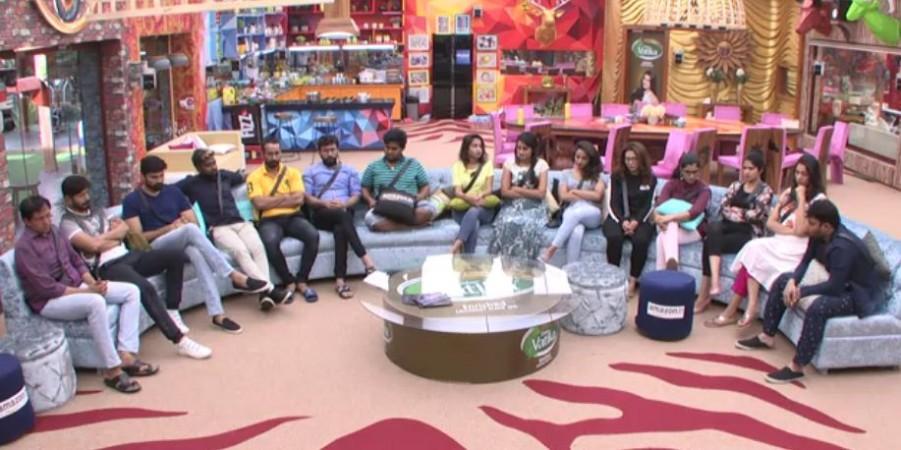 Coming to Deepti Sunaina, she appears a little numb. With Roll Rida's narration of a poem, she does not appear involved in the task, as her focus shifts on Tanish.
In between the task, Deepti Sunaina is seen spending time alone. When Tanish is quizzed about her weird behavior, he walks to her and tries to start a conversation.
Deepti asks him if he would do anything she asks him to do. Tanish agrees to do what Sunaina asks him to do. Deepti asks Tanish not to have food until evening, for which Tanish gets confused. He agrees though.
With this, Nandini appears very confused. She feels very bad for not getting enough attention from her partner Tanish. Despite her trails, Tanish seems to be behind Sunaina, rather than co-operating with Nandini.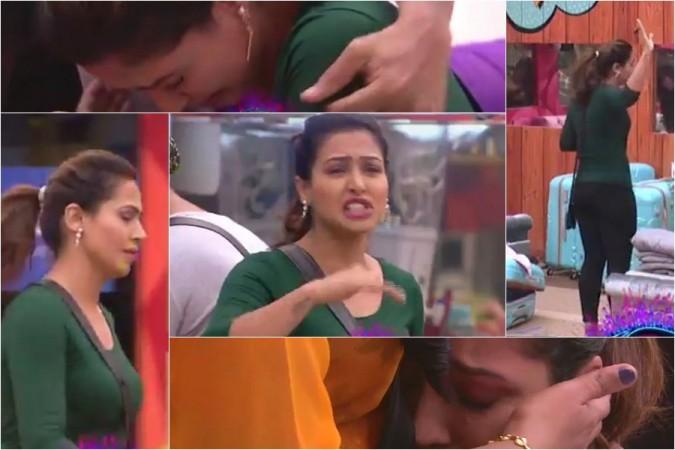 On being quizzed why she is taking the task too personally, Nandini replies that it is not just a task for her. It seems Nandini is getting connected to Tanish, while Tanish and Deepti Sunaina are already in that zone.
This creates an apprehension of Nandini and this might have a direct impact on Nandini's survival in the Bigg Boss house. Is she complicating things for herself is the Bigg Boss question but he announces a sub-task to the pairs in the house.
With Tejaswi and Samrat performing the task completely, they land in a room which has a romantic ambiance. The couple is shown exchanging vows and the chemistry between them complements the whole setup.