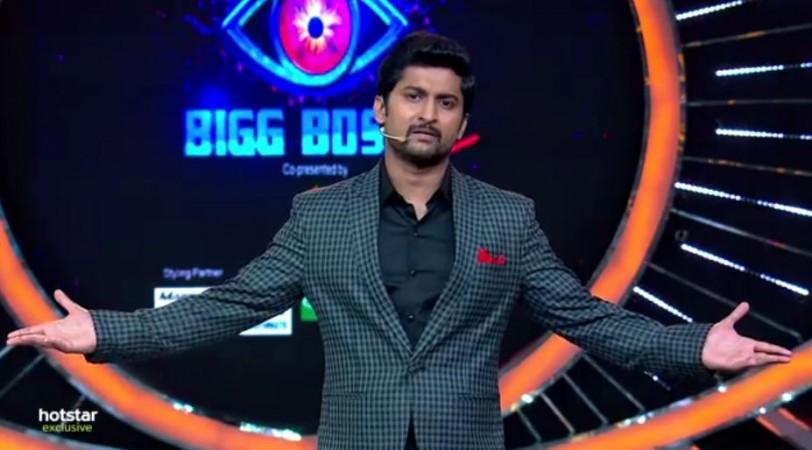 Nani has now broken the ice and responded to comments on being a biased host of Bigg Boss Telugu 2.
The majority of Bigg Boss Telugu 2 viewers are targetting Nani for picking on particular contestants like Kaushal and being liberal with contestants like Geetha Madhuri.
The wide-spread opinion is that Nani is the one behind Nutan Naidu's elimination. Clearing the air, Nani has now come up with a message regarding the same.
"I am sorry guys if some of you here feel so.. but u need to know that u all watch from ur point of view and want ur fav housemate to be treated very specially every single time and I shouldn't be doing that as a host and give everyone a equal chance from my side.. because u like someone u might now like it when I am neutral to everyone coz u already have your favorite and connect with him or her so u might feel that others getting equal chance is me being biased", Nani wrote on his Twitter.
"But, trust me. Every single one in there is equal to me and we all know the best one will win in the end with all your support.. regarding voting and eliminations.. u really think I have a say in it? ok then.. I leave it up to u :).. everything I do as an actor or host is to give u the best.. at the end my conscience should be clear and it is crystal clear.. hate me or love me u are all my extended family and it does effect me when u misunderstand.. but will it bring me down? No.. I will try to do even better. Love- Nani", he concludes.
Logged in to share something nice with all of you and I saw few of ur replies regarding BB .. the team believes that I need not reply but how can I not :)
So here's my last and only reply regarding the show pic.twitter.com/xmnGTyf0Wx

— Nani (@NameisNani) September 4, 2018