The 23rd day in the Bigg Boss started off with Tanish and Amit admitting that they tried to create an apprehension among the Bigg Boss housemates as they were given a secret task. Gathered at the lawn, the teammates are surprised to know that Tanish and Amit were given candies and pastries for performing the task.
As promised by Bigg Boss, the housemates are provided with pizzas, pastries, and candies for the accomplishment of the secret task. Everyone is delighted to have those delicacies, while Tanish gives away his measure of food to Deepthi Sunaina.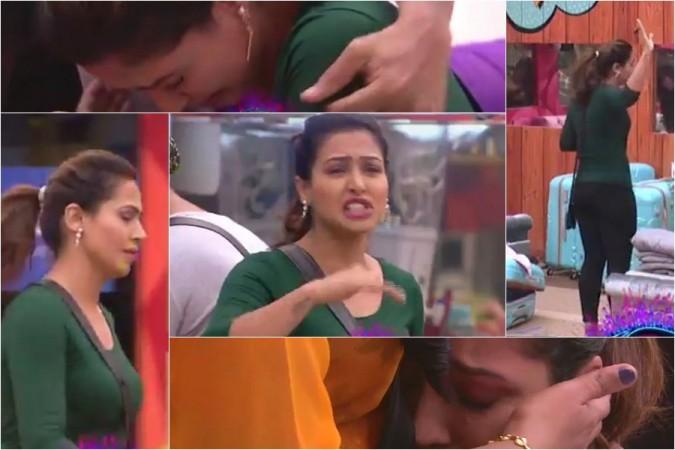 Later in the day, Tejaswi is still caught up with the same issues and complains on Nandini as she had bad-mouthed. Tejaswi, Nandini, and Bhanu confront each other on the same topic. Bhanu accuses Nandini of gossiping after which Nandini and Tejaswi get into a conflict.
Nandini is furious over Tejaswi and blasts on her. "Keep your attitude with you", she yells at Tejaswi Madiwada. She starts weeping, and the teammates comfort her. Nandini walks to Bhanu and tries to resolve the issues and even apologizes. Roll Rida helps them resolve their issues.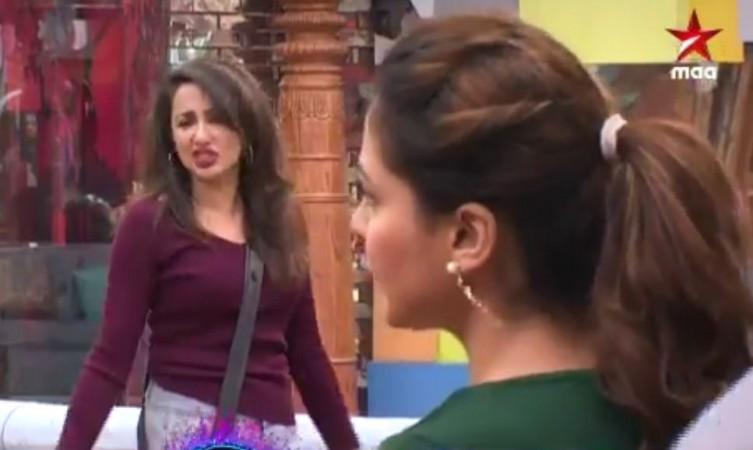 The housemates are gathered at the lawn for an announcement. Everyone is surprised to hear that Bigg Boss has given them the task of performing as lovers in the hostel. Bigg Boss lists the pairs and asks them to enact in a hostel environment. The pairs are asked to romance each other, exchange roses and cards. The wardens and security guards are responsible to keep an eye on the lovers and try to abort their love mission.
Babu Gogineni and Geetha Madhuri are the wardens of the Bigg Boss Hostels. The duo needs to intervene the lovers and avoid their romance. Shyamala and Ganesh are given the task of the security guards to support the wardens.
Love Pairs In Bigg Boss Hostel:
Tejaswi and Samrat
Sunaina and Roll Rida
Tanish and Nandini
Deepti and Kaushal
Amit and Bhanu.
The Bigg Boss ambiance transforms beautifully, with balloons and candles everywhere. The lovers, who are dressed up beautifully are trying to meet their partners, while the wardens and security guards are trying their best to keep them apart. Love in the Bigg Boss air!!
Going by the precap, it appears like the housemates are having super fun performing the love task.