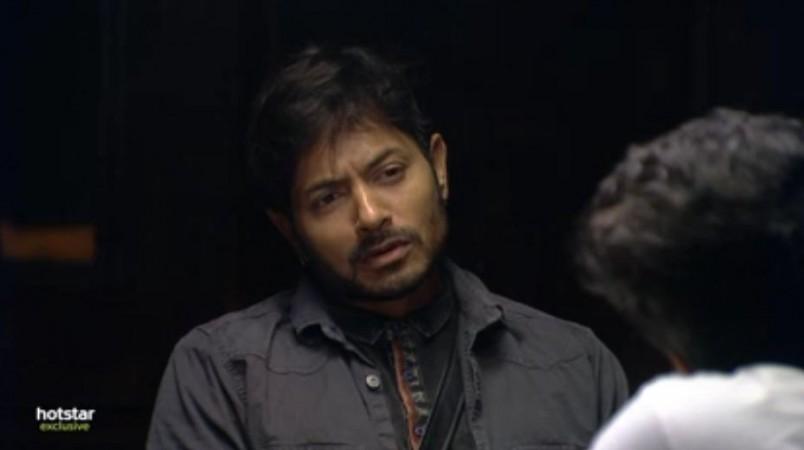 Kaushal Manda's gesture has grabbed huge positivity from the Bigg Boss viewers. He was seen being gentle with a butterfly, while Roll Rida threw it in the dustbin. Anchor Shyamala, an ex-contestant, has also praised him for that. Bigg Boss Funny memes are here.
An unseen video from Bigg Boss Telugu 2 has gone viral on the internet now. Kaushal's efforts to save a butterfly while Roll Rida threw it in the dustbin has caught the attention of the netizens.
The telecast of Bigg Boss show is done on Star Maa and Hotstar. Hotstar hosts the offline videos and unseen footages from the show. There are categories of unseen footages right from the Bigg Boss house telecasted on Hotstar, which are named Morning Masala and Midnight Masala.
From one of those unseen footages shown only on Hotstar, a clipping has now become viral. During one of the recent mornings, the housemates are involved in their daily regimes, while Roll Rida spots a butterfly in the washroom area.
Roll Rida is seen taking the butterfly and dropping it in the dustbin even though the butterfly looks like it is alive. Kaushal who uses the bathroom next spots the butterfly fluttering in the dustbin and tries to save the life of the poor creature.
Kaushal was seen taking the butterfly out of the dustbin and he gently places the butterfly on a rooftop in the garden area. This gesture by Kaushal has grabbed a huge positivity from the viewers.
Well, there are some people who aren't that excited with this gesture, saying "What's so special about the act? Why are people exaggerating?". But, as the comparison comes here, the majority of the viewers opine that Kaushal is different from the other contestants, and the video is a solid proof for that.
Anchor Shyamala, who got eliminated for the second time from Bigg Boss Telugu 2 had tweeted regarding the same. She had appreciated Kaushal for his gentle gesture, mentioning that she has voted for him after watching the footage.