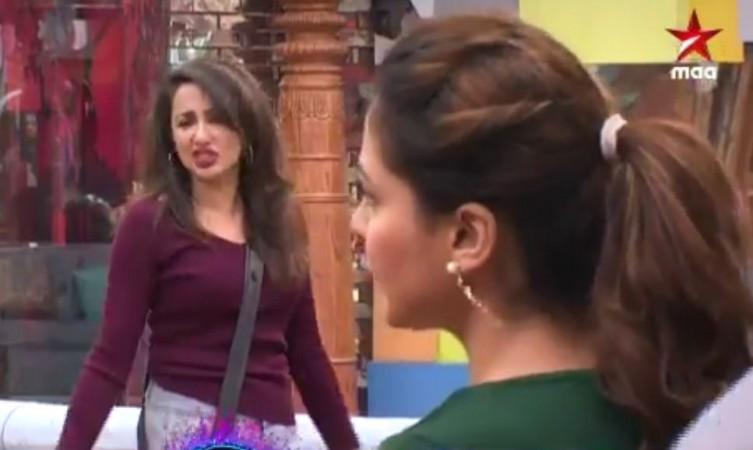 Bigg Boss-2 which is being aired on Star Maa, is scoring low TRP's when compared to the previous season's ratings. The second season's ratings were expected to be high, but the fluctuations in TRP's are visible. Some episodes are very entertaining, while the others are nothing but mere boredom which has an impact on the ratings.
Earlier, Star Maa used to announce the TVR's on weekly basis during the first season. Now that there are no frequent updates from the channel, there are speculations that the ratings are low. Natural Star Nani's hosting is considered as one of the factors for the fluctuating TRP's.
Even after 20 plus days after the curtains have rised for Bigg Boss-2, Nani has not got any command over the house mates or even hosting. Even during the confrontation episoded with the Bigg Boss housemates, Nani is being addressed informally, which gives an impression that the housemates consider Nani just as another member in the Bigg Boss house.
Talking about the contestants, the members seem to be relaxed as if they are on a special vacation. It is clearly visible that the second season is a dampener compared to the first one. The contestants are pulling petty fights with each other only to grab more attention for the sake of TRP's. Does it mean Bigg Boss has figured it out and hence is trying to spice the things up?
Tanish and Amit being given a secret task seems to be the plan of the Bigg Boss organizers just to make it more interesting for the viewers. The war triggered between Tejaswi and Nandini has heated the temperatures in the Bigg Boss house.
Tejaswi throwing tantrums, Deepti Sunaina and Tanish flirting with each other, the other contestants being chilled is not working out for the show's rating. To be accurate, the contestants seem regardless of the audience engagement, and that is why Bigg Boss is behind creating some engaging tasks.
The latest love tasks focusing on the budding love stories in the Bigg Boss house appears like a mere attempt to spice the environment in the Bigg Boss house.