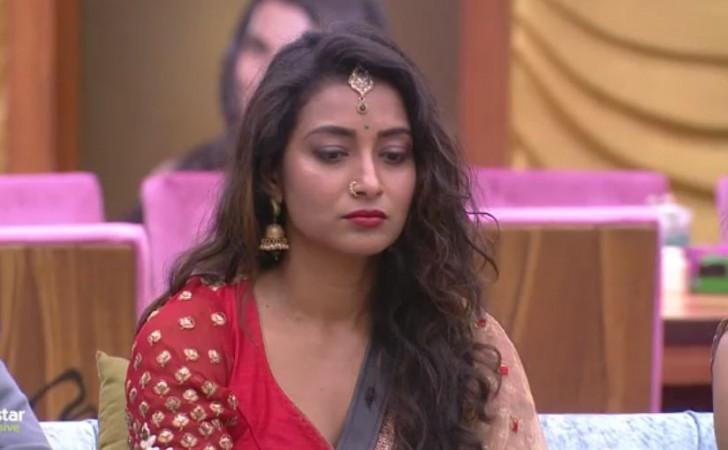 Bhanu Sree who was shown an exit way from the Bigg Boss Telugu 2 reality show last week, thinks she was responsible for her actions during the task.
After Bhanu Sree left the Bigg Boss show, she was interviewed by media people about her Bigg Boss show experience. During the interaction, Bhanu Sree had made it clear that her eviction from the Bigg Boss Telugu 2 show was a part of the game.
Bhanu Sree was questioned if Amit's decision to nominate her as the reason behind her elimination. Bhanu Sree said in affirmative and reiterated that it was all part of the game. "Of course, Amit's decision to nominate me was the main reason for me to get into the danger zone. But, that is a part of the game. I cannot expect the contestants to take the game emotionally and save me right?" Bhanu said.
"Also, I totally understand that Amit Bhayya was influenced by the teammates. He decided not to push me into the nominations. But, when the Tejaswi and the other teammates tried to remind him that he would lose the chance to become the Bigg Boss house captain hereafter, his mind got wavered. I know Amit was influenced at that point of time", the ex-bigg boss contestant told the media.
When Bhanu Sree was quizzed about her being influenced in the fight against Kaushal, she replied that she alone was responsible for her behaviour at that particular point of time. "I overreacted. Though I tried to apologize to Kaushal, the audience seems to be in so much anger on me that I am here today. That was the biggest mistake from my side, which might have created a huge impact on my survival in the show".
Bhanu Sree said she had all her issues resolved with Kaushal before leaving the house. "It is true that I had a problem with Kaushal's attitude from the very beginning. After everything happened, when I apologized to him, I did not expect things to be as plain as this. But, Kaushal came up to me and gave me the biggest compliment", Bhanu explained.
"Kaushal told me that I look like his mother. I am really overwhelmed by this compliment. I guess all the issues are resolved with this one compliment. Comparision with one's mother is never a small thing, and it was genuine", Bhanu said.