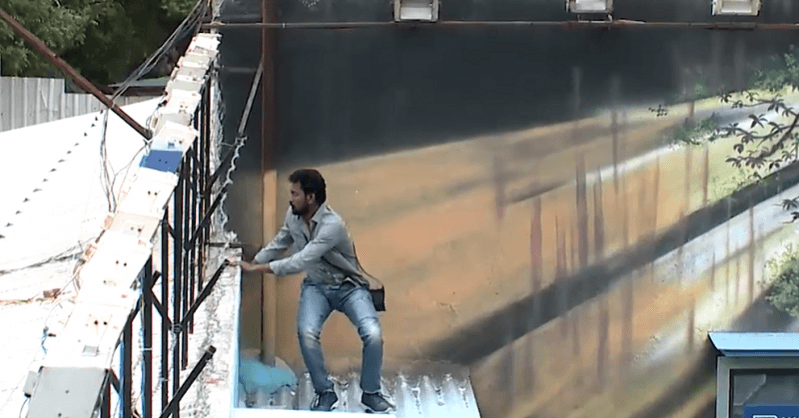 Bharani may have been saved by the fans from elimination last week, but the inmates seem to be unhappy with him. The visibly upset actor now wants to leave the house.
The latest promo from Bigg Boss Tamil shows Bharani being cornered by the inmates and he is upset by the treatment being meted out to him. He even made a request before the camera to allow him to leave the house.
Bharani was also seen trying to climb the wall to and get out of the house. He complained about the inmates torturing him in the clip, but how successful will he be in his attempt to leave the show will be known this evening.
The actor also had issues with a couple of inmates since the day the show took off. His behaviour and talking style have not been received well by the participants. But to the audience, Bharani appears to be an innocent man, who is struggling to bond with others.
Ganja Karuppu, who left the house on Sunday, July 9, and Gayathri clashed with him for strange reasons last week.
Meanwhile, the nomination process for the third week will be on Monday. With Bharani having serious issues, his name is expected to be taken by most of the inmates for the elimination.
Their united choice for elimination is expected to benefit Bharani, who has people's sympathy.