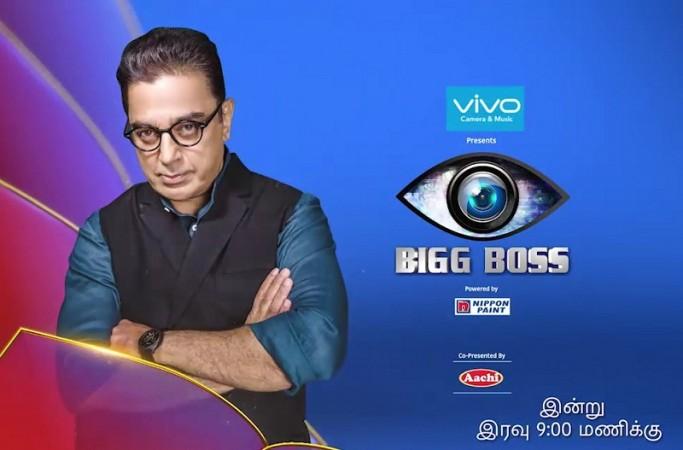 Shakthi's journey in Bigg Boss Tamil has come to an end after he was eliminated from the show on Sunday's episode. He got lesser votes than Aarav, Bindu Madhavi and Ganesh Venkatraman.
Shakthi, an actor and the son of noted filmmaker P Vasu, had entered Bigg Boss Tamil with the hopes of coming out of his father's shadow and create a name for himself. His dream has somewhat come true as he has got good recognition from the show.
The actor had played the game well, but he landed in the bad books of the viewers after apparently become a puppet in Gayathri's hands.
Earlier Story:
Gayathri Raghuram, who was one of the contestants to be in the danger zone along with Aarav, Ganesh Venkatraman, Shakthi and Bindu Madhavi this week, is safe this week after she won a task.
On Friday's episode, there was a task in which all the nominees of this week were supposed to give the right answers for questions asked by Bigg Boss and Gayathri won the contest by giving all the five right answers.
This has upset netizens, who have expressed their anguish over Gayathri being saved by Bigg Boss. They wanted her to be out of the show as they hate her for treating Oviya badly during her stay in the house.
Nonetheless, people are now eagerly looking forward to seeing who will be out of Bigg Boss Tamil this week. Going by the people's response, either Aarav or Shakthi might be evicted from the Kamal Haasan-hosted show.
However, Snehan has requested his fans not to vote for him as he wants to be eliminated from the show as he his patience level has reached the boiling point.
Ganesh and Bindu Madhavi's performance have not been up to the mark and also they have failed to entertain their presence. Hence, it would not be a surprise if one among the two is shown the door from the reality show.
Oviya, Julie aka Juliana, Namitha, Harathi Ganesh, Anuya, Bharani and Shree are the contestants of Bigg Boss Tamil who are already out of the show.