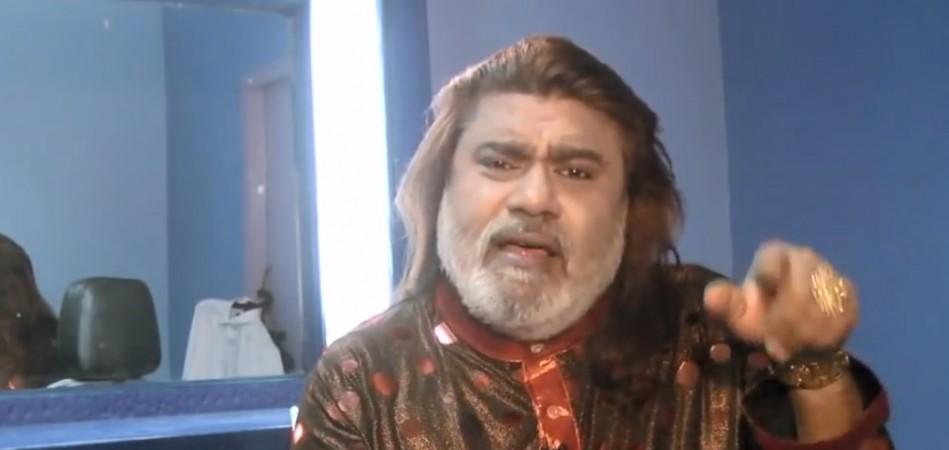 Ananth Vaidyanathan is the second contestant to be evicted from Bigg Boss Tamil 2 house. The musician was apparently happy to be out of the Kamal Haasan-hosted show and was expecting his elimination. Apart from him, Ponnambalam, Thadi Balaji, Nithya and Mumtaz, who was announced safe on Saturday, June 7, were in the danger zone this week.
Ananth Vaidyanathan is the second contestant to be eliminated from Bigg Boss Tamil 2 after Mamathi Chari was shown the door last week. It has to be noted that there was no elimination in the first week.
"I lacked competitive spirit and don't deserve to be in the house," Ananth had told Kamal Haasan before announcing his name. Before leaving the house, he was given a special permission to suggest one name who will be locked inside the jail in the garden area of the house for which he took the name of Ponnambalam.
Why Ananth took Ponnambalam's name?
Ponnambalam said that the inmates should understand that people are watching outside and behave in a way that will be accepted by all section of audience. It was an apparent reference to the way Mahat, Daniel, Aishwarya, Yashika and Shariq's behaviours.
Ananth was not happy with Ponnambalam's comments. Hence, he said that men and women are equal and should be treated with equal respect. So, he wants Ponnambalam to be jailed. However, the actual reason is something else.
Two weeks ago, Ponnambalam' had used an inappororiate word while talking to Aishwarya and Yashika during a conversation. Although he had apologised for his mistake, the two girls continued to remain upset with him.
Later, Kamal Haasan had a conversation with the inmates again over the issue and reminded them that Ponnambalam being punished for a misake for which had had already apologised. Unfortunately, Ananth and many of the inmates had no clues about it.
However, the viewers are upset with Ananth's decision to send Ponnambalam to jail. Netizens have slammed him over his decision and readers can see selected few comments below:
Nadhiya Parameswaran: #BiggBossTamil #VivoBiggBoss #SuperSinger #AnanthVaidyanathan such a disappointment a man of his age, his talent doesn't know how to see who is good n who is bad? Bad decision by @vijaytelevision to have roped in him n good decision by makkal to have evicted him. @ikamalhaasan
Lost all the respect for #AnanthVaidyanathan of @vijaytelevision #SuperSinger not matured for his age, too quick to judge,holds grudges n takes revenge; good example sending Ponambalam to jail. Thot u inactive housemate only now me thinks u r totally insane well deserved eviction
Raghavan: #bigbosstamil2 truth is this #AnanthVaidyanathan has a personal vengeance on #ponnambalam watch friday morning masala and you can see there was a small fight between them and now he took revenge simple
Shiv: #BiggBossTamil
@vijaytelevision I completely disagree with #AnanthVaidyanathan belligerent with his self proclaimed craft, thoughts & still immature. Unfortunate to see the man behind the bars for speaking the truth. The people who rejoice now, won't get crowned. No respect.
Karthick: #BiggBossTamil2 We are not against a girl n boy getting into romantic relation. what happened there was a cheap, third rated erotic acts, which you cannot justify & support #AnanthVaidyanathan . Thankyou @ikamalhaasan for supporting #Ponnambalam
Sharanya P: #Ponnambalam sent to jail #BiggBossTamil2 @vijaytelevision @ikamalhaasan not fair. He said what millions feel about those 4 youngsters. So he is been jailed for speaking truth. That shows the reality of justice system in India too. Good reflection
16 contestants like Yashika Aannand, Ponnambalam, Mahat Raghavendra, Daniel Anne Pope, Vaishnavi, Janani Iyer, Ananth Vaidyanathan, Ramya NSK, Sendrayan, Riythvika, Mumtaz, Thadi Balaji, Mamathi Chari, Nithya Balaji, Shariq Hassan and Aishwarya Dutta entered the house on June 17.