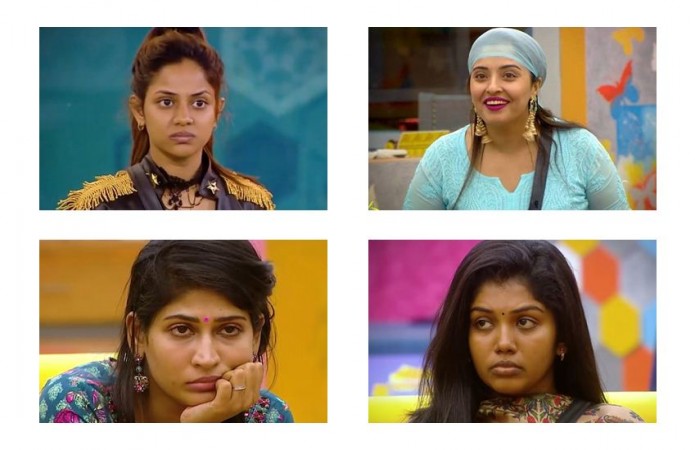 After Sendrayan's elimination, Kamal Haasan shared his unhappiness over the exit and stated that he wanted Aishwarya Dutta to be out of the house. He wished to directly nominate a contestant for the next week although he was not sure whether it was possible to take the decision in this format of the game. Bigg Boss Tamil 2: Memes & Trolls.
On the episode aired on Monday, September 10, the Bigg Boss announced that there was no provision for the host to nominate a contestant and it was purely in the hands of the inmates. Bringing variety to the nomination process this week, the inmates were told to have a discussion to suggest two names for elimination.
While Mumtaz was okay being nominated, Aishwarya refused to be in the danger zone and wanted Vijayalakshmi to face the test. As the inmates could not agree upon on the nominations, Bigg Boss then asked the inmates to come up with three names.
It helped the inmates to sorts out differences and Vijayalakshmi and Aishwarya without options were pushed to the danger zone along with Mumtaz. Riythvika was directly nominated last week as she could not convince Mumtaz to complete a task.
Who do you think will be out of the house in the 13th week? Vote now.
Last week, Aishwarya surprisingly escaped the nomination test and Sendrayan was shown the door. This week, she seems to have lost confidence after hearing about Kamal Haasan himself expressing his wish to see her eviction.