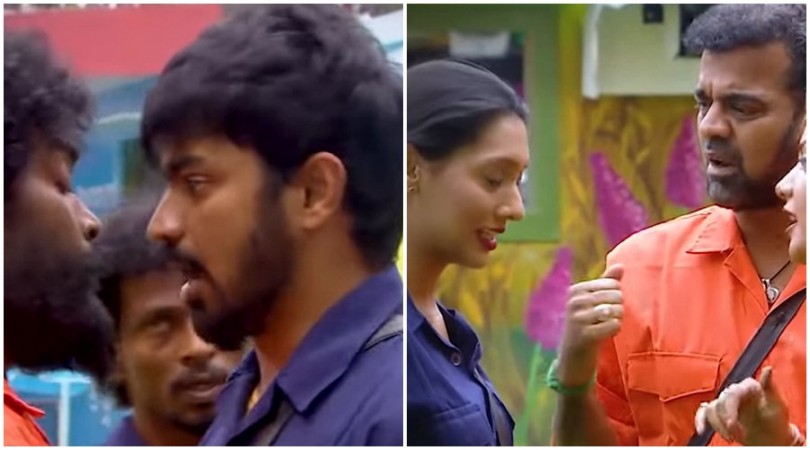 The differences among the inmates in Bigg Boss Tamil 2 are expected explode in the latest task on Vijay TV's reality show. The two teasers released by channel on its social media pages show a few inmates engaged in war-of-words and dangerously on the verge of getting into a physical fight.
In the first teaser, Danny and Mahat Raghavendra, dressed in orange and blue, losing their tempers and pushing each other during the task. If we go by the clip, the latter triggered the fight by being little aggressive as he pushed Aishwarya to which Danny got furious over his behaviour.
In the second teaser, Aishwarya is getting into verbal fight with Vaishnavi. "Physical violence is there in the game," the former is heard saying in the clip.
In the same video, Riythvika, the usually calm contestant, is heard saying that the task should not get physical and holding one's hands is not "smartness."
It has to be noted that Aishwarya had lost her temper recently during 'Rani Maharani' task. She had mouthed objectionable words in the heat of the moment, which had angered the public.
Looking at the two teasers, it becomes the viewers can expect a power-packed episode of Bigg Boss Tamil which is high on action.