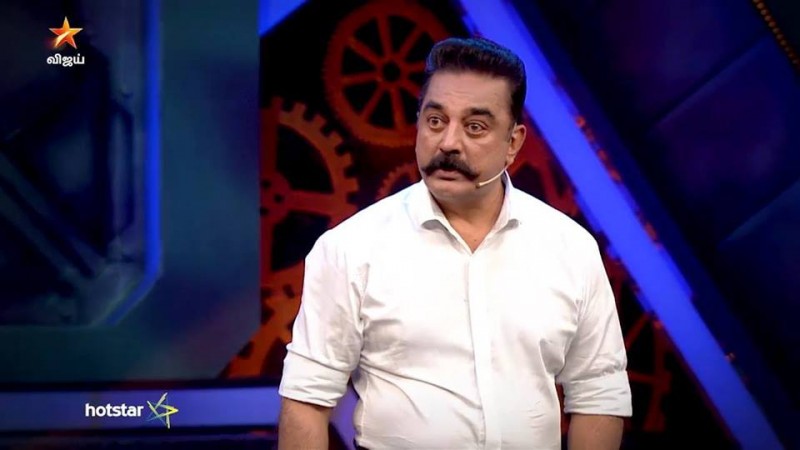 With only few weeks left for the grand finale, Bigg Boss Tamil 2 is getting interesting with each passing day. This week, five contestants - Janani Iyer, Mumtaz, Vijayalakshmi, Aishwarya Dutta and Sendrayan - are facing the elimination test. Just in: Sendrayan eliminated, Aishwarya safe
Who will be evicted from Bigg Boss Tamil 2 in its 12 week?
The show has reached a crucial stage where predicting eviction has become a tricky task. The audience's behaviour is constantly changing and the channel considers various factors before eliminating the participants. Bigg Boss Tamil 2: Memes & Trolls pics.
Going by the people's response, Sendrayan is most likely to be safe this week. Although he does not have a big fan following, the public anger on the other inmates might turn a boon for him.
Aishwarya Dutta, who is facing elimination test after many weeks, is undoubtedly the most-loathed contestant this season but, without her, Bigg Boss Tamil would have been a dull and boring show. Seriously, she has given a lot of content to the Kamal Haasan's show. Practically, she deserves to be in the house. That leaves Vijayalakshmi, Mumtaz and Janani Iyer in the danger zone.
Vijayalakshmi's behaviour might not have gone well with the viewers but, like Aishwarya, her confrontations and straight-forward attitude has been appreciated by the audience. Her stay is important for the show for at least one week keeping the entertainment factor in mind.
Mumtaz has a sizeable fan following and this might come hand for her. It means Janani Iyer has a strong chance to be out of Kamal Haasan-hosted show in its week 12.
Our prediction: The chances of elimination between Mumtaz and Janani stands at 40:60 ratio.