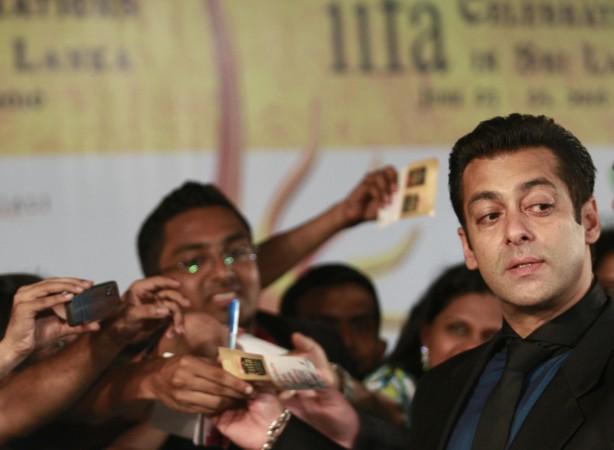 Just when Salman Khan's fans were beginning to rejoice at their hero's return on "Bigg Boss 8", the superstar said he was still 'unsure' about it. With less than a month left for the show to go on air, such a revelation from the star has indeed left everyone in shock.
The Hindustan Times reported that the actor felt the show took a lot out of him. "I have no idea. I like the format. It teaches me a lot but also takes a lot out of me. I am not too sure. Let's see," the actor noted.
By a 'lot' it might mean the controversy he got into last year for supporting Tanishaa Mukerji. The actor's bias received a massive amount of criticism from both the audience and contestants.
Talking about the format of the show, the superstar said it was a simple format and that anyone could host it. "They will find someone to host the show, and they will do a better job."
Also, a recent buzz suggested that the actor's fee was being hiked to a whopping ₹5 crore for this season. And Salman, reportedly wasn't signing the contract because the money wasn't decided on yet. He denied such allegations and said that the amount of time one has to put in and the kind of flak it draws is something he would want to keep at bay.
"It's not about the money at all," he stated, "The problem is that you have to put in that much of time in the show. You have to watch all episodes daily to find out what happened and why." The challenge arises when, "the host has to analyse those situations. Despite doing your best, you still have problems with the channel and contestants."
He called hosting "Bigg Boss" a "taam jhaam" (hassle) and added, "The channel also wants you to say something and you don't want to."
Meanwhile, rumour had it a few weeks back that actor and Salman's arch-rival Shah Rukh Khan might be roped in to host the reality show. Even Salman had candidly mentioned SRK's name and had said that he would make a good host. However, these rumours were refuted and the buzz died down soon after.