The stage is all set for the grand premiere of Bigg Boss Marathi 2. And the first celebrity contestant to enter into the house is none other than Kishori Shahane. In her introductory act, she performs on Sridevi's Hawa Hawai song from Mr. India. And needless to say, she brought the crowd on their feet with her energetic perrformance.
After her performance, Mahesh Manjrekar strikes a conversation with Kishori about her marriage, her contribution in Marathi and Hindi film industry, her likes and dislikes. Kishori says that she had faced many hurdles in real life but inside the Bigg Boss Marathi 2 house, she will confront her every tough situation and try to deal it with maturity.
Mahesh Manjrekar then introduced Surekha Punekar, the veteran Lavani Queen, who will be performing on the stage on her popular lavani song Ya Rao ji Basa Bhauji.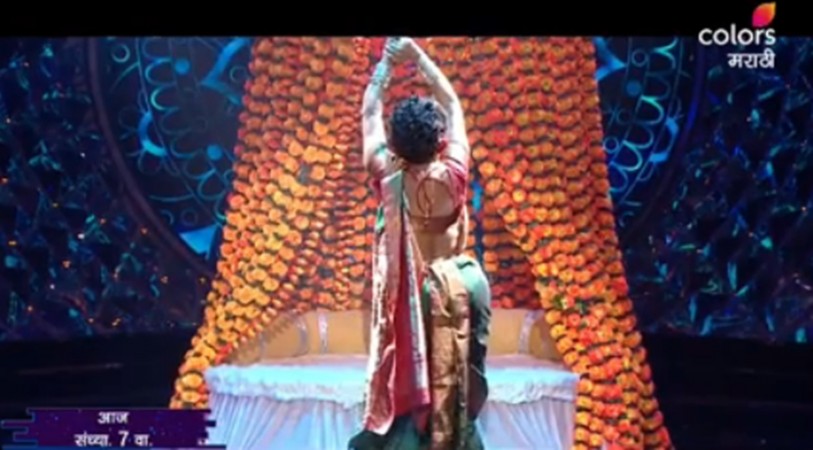 Mahesh Manjrekar hails the exquisite Bigg Boss Marathi 2 house that boasts of Maharashtrian culture and traditions. As he introduces to the tiny but important aspects of the house, Manjrekar comes across a cell which is a new addition in the house this season. He then introduces to the rest of the parts like the living room, kitchen, bathroom and the confession room.
The Bigg Boss Marathi 2 has been constructed at Goregaon Film City in Mumbai.
Keep watching this space for the latest updates on Bigg Boss Marathi 2.