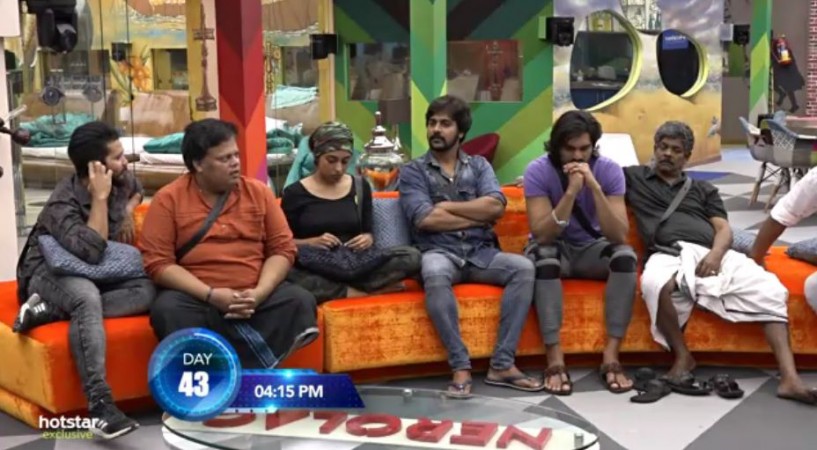 Bigg Boss Malayalam had announced the names of five nominated contestants for elimination in its August 6 episode. The nominees of this week include Pearle Maaney, Aditi Rai, Sabumon Abdusamad, Aristo Suresh and Anoop Chandran. Surprisingly, all the five contestants nominated this week are considered powerful and most of them enjoy a huge fan base.
IB Times India presents you with the ways in which the audience can vote for the contestants using Google and phone.
Using Google, the audience can vote for their favourite contestants and save them from being evicted. All you have to do is go to Google and type 'Bigg Boss Malayalam voting'. Following this, Google will display various results. To cast their votes, viewers should use the first search result. A single user has the privilege to cast 50 votes and can distribute the votes for each of the nominees, or for a single nominee alone.
Audiences can also make use of their mobile phones to cast their votes. Users who wish to cast their votes can send an SMS to the number provided by Asianet.
To vote for the contestants that you like, SMS 'BB (CONTESTANT NAME) to 57827. For example, if your vote is given to Pearle, then send SMS and type 'BB Pearle' to 57827. If your vote is for Aditi Rai, then send an SMS and type 'BB Aditi' to 57827.
According to the latest trends, Aditi is likely to be one of the contestants who could be evicted from the Bigg Boss house this week. However, the Kannada actress has a huge fan base especially among the youth, and this may help Aditi to stay inside the house. If Aditi gets into the safe zone, then the most likely candidates who may be eliminated from the house are either Anoop Chandran or Suresh.
Pearle Maaney and Sabumon Abdusamad may retain their spots in the safe zone and are the two key players of the house. Audiences believe that the elimination of Pearle Maaney and Sabumon will drastically affect the viewership of the program. Both of them have a decent fanbase, and it will surely help them stay away from the danger zone.
Mohanlal will announce the name of the person who will be eliminated in this weekend's Bigg Boss Malayalam episode.