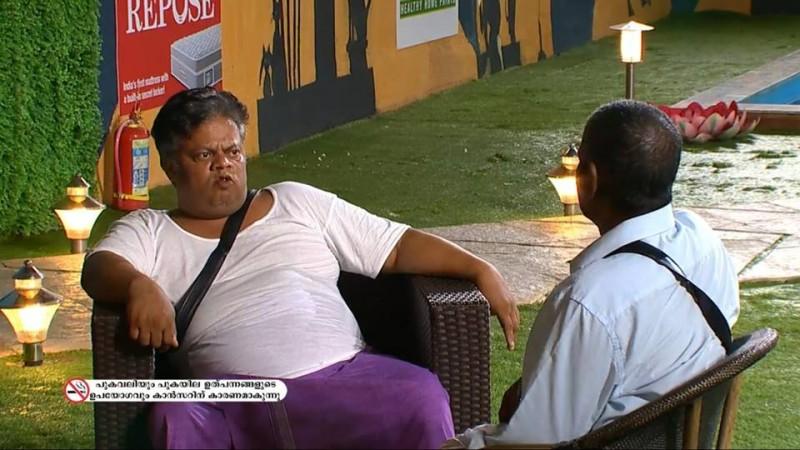 The August 30 episode of Bigg Boss Malayalam was loaded with various allegations, and the most serious one came from Aditi. While performing a task, Anoop Chandran touched Aditi, and she soon reacted asking Anoop not to touch her. This is not the first time that a female contestant is complaining about Anoop touching them. A few episodes ago, Pearle Maaney complained that Anoop scratched her palm while shaking hands.
After hearing the allegations, Anoop Chandran told Suresh that he considers all the female contestants inside the house to be his sisters. The 'Classmates' actor also added that he will never ever touch female housemates while performing tasks from now on.
Who among the 3 should be saved from elimination from Bigg Boss Malayalam?
In the initial moments of this Bigg Boss Malayalam episode, contestants participated in a Kabaddi competition to finalize the captain in the house for the next week. Three contestants, Hima Shankar, Srinish and Archana Suseelan were named as the nominees for the captain selection. Srinish won the Kabaddi competition, and he was named the captain for the next week.
Later, Bigg Boss announced a ball collecting task which should be played between Shiyas and Basheer. Even though Shiyas fought hard to win the competition, he finally lost in front of Basheer. Shiyas then alleged foul play, making it clear that all the other housemates have supported Basheer during the task. Bigg Boss announced that Basheer will get the privilege to attend a special dinner tonight.
At one point in time, Archana Suseelan alleged that Pearle Maaney is an absent-minded person. Archana and Aditi also talked about Srinish's bad state if he marries Pearle Maaney.
The tiff between Sabumon Abdusamad and Anoop Chandran continued in this episode too. The duo who were best friends for more than 67 days parted ways on Wednesday following differences in determining the captain of the house. After quarreling each other, both Sabumon and Anoop Chandran revealed that they will not talk again ever in their life.