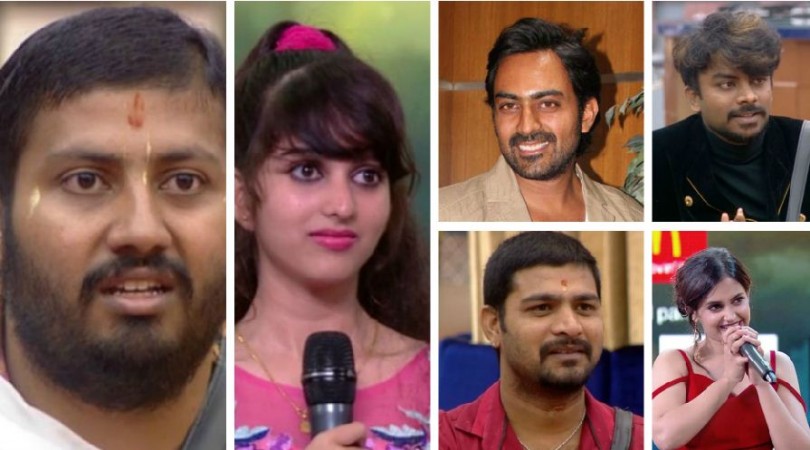 Sameer Acharya's dream to make it to the grand finale of Bigg Boss Kannada 5 has been shattered as he was eliminated from Kiccha Sudeep's show on its 100th day. His elimination has taken the viewers by surprise.
He entered the house as a common man and did not think he would make it even till now. However, he was desperate to enter the last stage of Bigg Boss Kannada. "The winning amount will help me to fulfil my dreams," he had said on numerous occasions when asked why he wants to emerge as a winner.
Unfortunately, for Sameer Acharya, who hails from Hubbali and is a priest by profession, the journey has ended on the 100th day of the show. What is more disappointing is that Sameer Acharya, like all the eliminated contestants, is not able to share his experience with Sudeep due to a mid-week elimination.
Acharya also runs a school. The viewers had liked his commitment towards tasks and his petty mistakes like telling lies and stealing food were ignored.
Many on Twitter have expressed their shock over Sameer Acharya's elimination. People were predicting him to win the trophy and the online polls had indicated either Shruti or Diwakar will be out of the reality show.
Now, there are five contestants – Chandan Shetty, Jayaram Karthik, Nivedita Gowda, Diwakar and Shruti Prakash – in the last stage. The grand finale will be aired on Sunday, January 28.