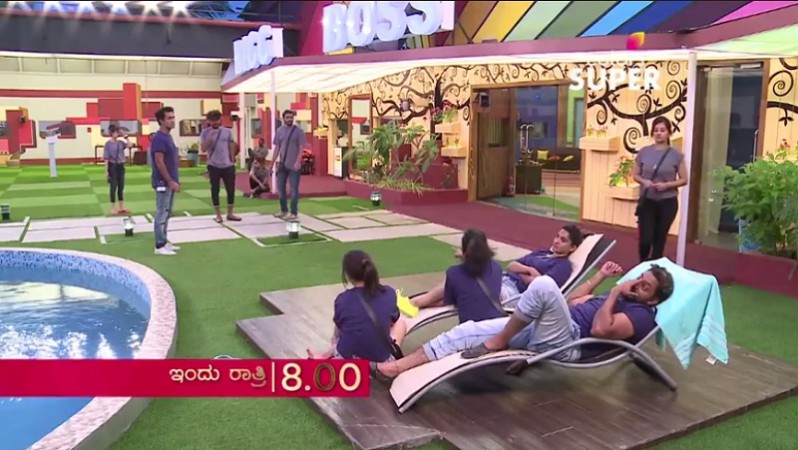 Jagan and Ashita are facing the wrath of the audience for their behaviour in ongoing Bigg Boss Kannada 5. The viewers have gone to an extent of trolling them by creating memes and spreading it on social media sites.
To begin with, Jagan's high-tempered behaviour has irked fans. Especially, his repeated warnings to the inmates whenever they raise their tone have given an impression that he is an "egoistic" person, who does not like to hear advises from others.
On the other side, Ashita's closeness with him is the major reason why people are disliking them. Moreover, the audiences believe that she is a pro-celebrity person in the house who does not care about the commoners while standing up every time for the celebrities.
Highlights of Thursday episode
Tejaswini Prakash has left the Bigg Boss Kannada house to meet her ailing father. Her mother had requested her return after her father underwent a surgery a few days ago. However, it is not clear whether the actress will be allowed to return or she is permanently out of the show.
Moving on to the tasks, the day witnessed a lot of tensed moments among contestants. Sameer Acharya was quite aggressive in the tasks and it did not go down well with Chandan, Riaz and Jagan.
However, the inmates like Chandan, Karthik Jayaram and Ashita suffered injuries during the task.
Here, we bring to you the trolls and memes on Jagan and Ashita being shared on Twitter: