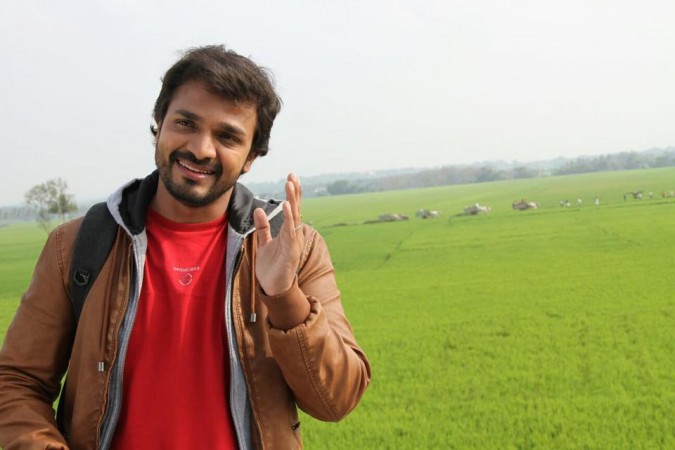 Season 5 of the Kiccha Sudeep-hosted Bigg Boss Kannada is just a few days away from taking off, and the inmates are all set enter the house.
Bigg Boss Kannada 5: Catch Live Update of the Launch Event
The interesting part of the reality show is that the doors have been opened for the common man this season.
International Business Times, India, got in touch with a few celebrities who had entered the last stage of Bigg Boss Kannada over the years, asking how the new contestants should prepare for the house and look to survive 100 days and more.
In the first part of three-part series, we bring to you a short interview of Vijay Raghavendra, the winner of Bigg Boss Kannada season 1.
What should every contestant do before entering the house?
Sign a contract (laughs). On a serious note, they should be mentally prepared for it and should know the rules and regulations as there is no point in crying foul later. I think this is the only preparation one requires before getting inside the house.
Would you like to give any tips for the contestants of Bigg Boss Kannada 5?
Nothing of that sort works. As a friend, I can tell them: Be yourself. Never lose yourself, come what may.
What really matters to survive in the Bigg Boss house for 100 days?
Firstly, one should not enter the house thinking he or she will stay for 100 days. Having confidence is one thing, but high expectations might lead to disappointment as we cannot predict the likes and dislikes of viewers.
It is a big thing to be a part of the show, and all I suggest is: Enter the house to enjoy every moment of your stay in the reality show.
How difficult is to stay in the house for 100 days?
It is really a tough task considering that we are entirely disconnected from the rest of the world. It is very difficult to live without talking to your loved ones or cell phone. But we will get used to it.
One should possess physical as well as mental strength to be on top of the game, and only those who enjoy the new experience the show offers daily can survive till the end.
This season, there will be a mix of celebrities and common man. Do you think the common man will have difficulties to gel with celebrities?
This is a surprise element in the show this season. Having said that, let me tell you that celebrities too are normal human beings when without makeup.