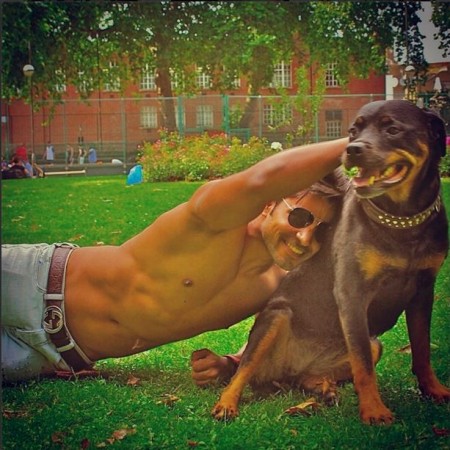 Farah Khan, who is ready to host "Bigg Boss Halla Bol", calls Gautam Gulati the hero of the house, adding that most of the contestants played second fiddle to him.
In an exclusive video uploaded by Colors on its official website, the director says she has no strategy planned for the show as she'll react based on what the contestants are doing in the mad house. She also added how it'll be interesting to watch the Champions lock horns with the Challengers as there are ample chances of resentment and friction.
The "Happy New Year" director also added how "BB8" was a great platform for newcomers as they get the much-needed exposure. "I would never get into the house. I don't think I need to and I like to go home every day. It works for people who are upcoming and want to be noticed. It's the right platform for them. I don't need to be noticed anymore," IANS quoted her as saying
Known for her quick wit and inimitable sense of humour, Farah said Karishma Tanna is the vamp of the house adding that Puneet Issar could well be one of the villains.
A "Bigg Boss" fan, Farah reportedly said that there will be no gender bias but the female contestants will hopefully understand advises coming their way and take it in a positive manner.
"I have been such a Bigg Boss fan and that's an open secret. Everybody knows. For me, it's like going to Disneyland. I am stepping into Salman's shoes only because he is not available. He is fabulous as a host," said Farah.
The new series, "Bigg Boss Halla Bol", will feature the Champions – Gautam Gulati, Karishma Tanna, Pritam Singh, Ali Quli Mirza, Dimpy Mahajan – and the Challengers – Rahul Mahajan, Mahek Chahal, Sambhavna Seth, Sana Khan, Ajaz Khan.