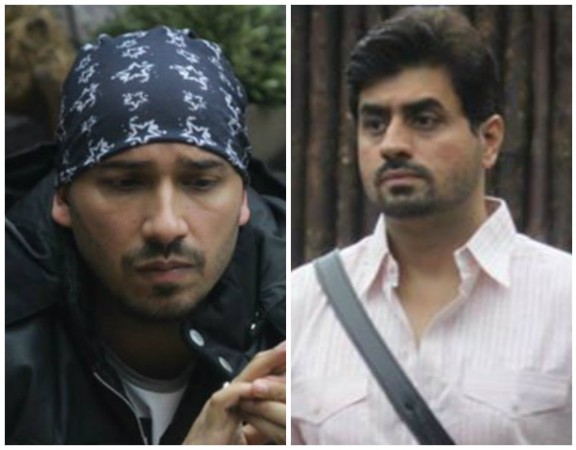 The "Weekend Ka Vaar" episode started with Sonakshi Sinha's starry entrance into the house to promote her film "Action Jackson". The actress' presence added some fun amid tensions that prevailed among contestants regarding the eviction.
Soon after the fun games were over and Sinha left the house, Praneet Bhatt confronted Gautam Gulati over their previous issues.
Although, the two are frequently seen picking fights with each other, Praneet made an effort to make Gautam understand that he had no ill feeling towards him. After much discussion, the duo finally hugged each other sorting out their differences.
Meanwhile, host Salman Khan on the day of eviction had planned a task for the housemates.
In the task, Salman quizzed the contestants on some comments they had secretly made against other inmates.
The task revealed a lot about what the housemates think about each other. Although Salman added some fun to it, the harsh comments will surely be the reason behind arguments inside the house in the coming weeks.
While, Praneet, Sonali Raut and Renee Dhyani were declared unsafe in the house on Saturday, Khan concluding the "Weekend Ka Vaar" episode announced the end of Renee's "Bigg Boss 8" journey.
Before ending her journey, Renee, who was the captain of the house for two days, was given the power to choose two contestants for the next captaincy.
Although, Renee was aware of the fact that Karishma Tanna wanted to rule the house, she chose Praneet and Pritam Singh to take over the house for the coming week.
It now remains to be seen who between Praneet and Pritam will become the next captain. Going by the prelude to Monday's episode, it appears that there will be a tough competition between the two.
While, Pritam already has immunity, it might turn out that Praneet gets the opportunity to rule the house.