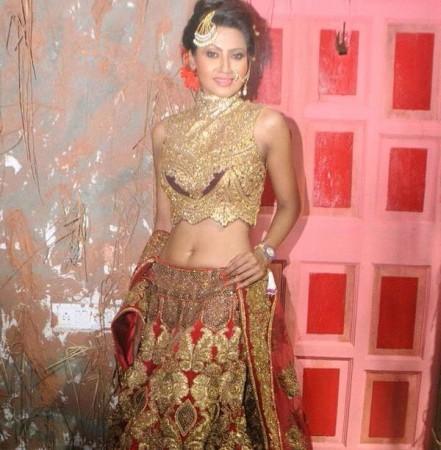 After Dimpy Mahajan and Renee Dhyani, "BB7" winner Gauhar Khan's sister Nigaar is set to be the fourth wild card entrant on "Bigg Boss 8".
The TV actress, who was last seen in "Main Na Bhoolungi", was offered an opportunity to star in the show last year but she had to reject it owing to work commitments.
"I had an offer to pariticipate in the show even last year but I was busy then. This time after my last serial, I had taken a break of one-and-a-half months. I was abroad and landed in Mumbai on Saturday. I had only two days to catch up on the episodes so I have no idea what is happening in the house, but I am going in to have fun," DNA quoted Nigaar as saying.
The actress, who claims to bring in some fun in the house and vows not be part of any group, reportedly said her time in the house of horrors is going to be tough since her sister has been last season's winner.
Gauhar, who drew a lot of flak for being upfront and fiercely opinionated apparently had some tips for the elder sister. "Yes, lots of them, the foremost being that I should be myself. She also told me not be a part of the groups that have formed in the house. Gauahar is my younger sister but she is my agony aunt and gives me a lot of advice," Nigaar revealed.
While Mahajan and Dhyani are taking their time to gel with the contestants, it remains to be seen if Nigaar will receive a warm welcome from the housemates. Interestingly, captain-of-the-week Diandra Soares is someone Nigaar knows already and it will be fun to see if she delegates household work to her.
But, amid all the entries and exits, there's an issue that's making the viewers think. Is this another gimmick to up the TRP ratings? Only time will tell.